Album review: Toto "40 Tours Around The Sun"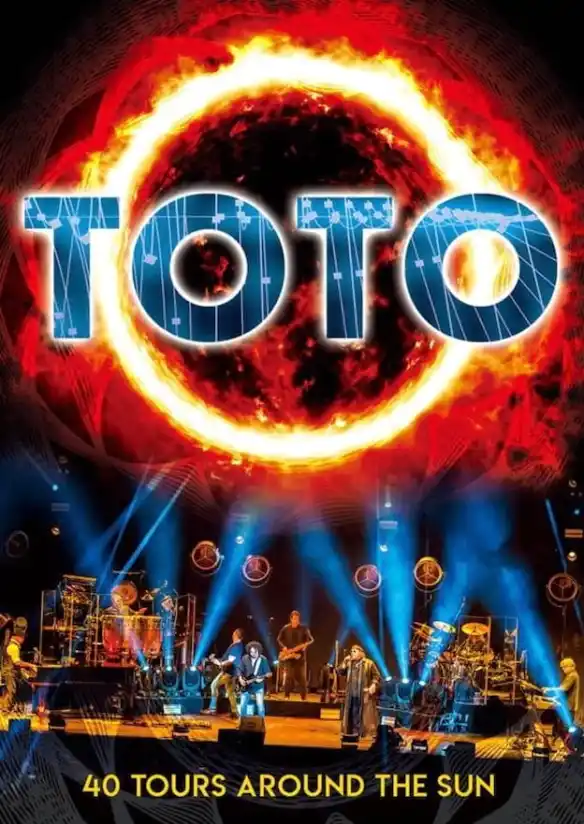 Toto has been around since the 1970s and on the band's new live release they show us that they have still got it after four decades of touring.
American rock band Toto has a reputation as a band made up of professional session players who wanted an outlet for their own music. A band of musicians loved by other musicians. Despite a bit of a revolving door when it comes to band line-ups over the years, Toto is always a band of pros. Toto always delivers. Guitarist Steve Lukather has been part of the Toto journey since the beginning and co-founder Steve Porcaro (keyboards) is also there, although he has come and gone a few times over the years. Vocalist Joseph Williams, who originally sang for Toto in the 80s, is back behind the microphone and they have a great touring band in place. 
Toto's new live release, "40 Tours Around The Sun", recorded during the band's European tour in 2018, is being offered in multiple audio and film formats. It's a terrific show they put on. As always, Toto gives us pop and rock with some funk, some soul, a pinch of jazz, some world music, a bit of prog and so on. We get many different musical influences in what essentially boils down to slick soft rock. The instrumental "Dune (Desert Theme)" is a majestic piece of music and one of the highlights for me on this new live release. We obviously get the hits "Africa", "Hold the Line" and "Stop Loving You". But we get much more than that. From the band's self-titled debut album from 1978, we get "Hold the Line", "Angela" and "Girl Goodbye", and we also get many more great songs from throughout the band's career. Steve Lukather's guitar on "While My Guitar Gently Weeps" is phenomenal. On songs such as "Make Believe" and "Rosanna", with full-blown instrumentation with saxophone, keyboards and everything, Toto is in its element. These slick musicians are indeed world-class but they also have a feeling for how to put all the parts together. On "No Love" we get saxophone player Warren Ham delivering some tasty music on a harmonica which turns into one of the best moments on this release. "Africa" is also delivered to us in a jam-tastic version.
Toto's "40 Tours Around The Sun" is out now via Ward Records in Japan. Toto will perform eight shows in Japan between 14th and 27th February.