Album review: Ursinne "Swim with the Leviathan"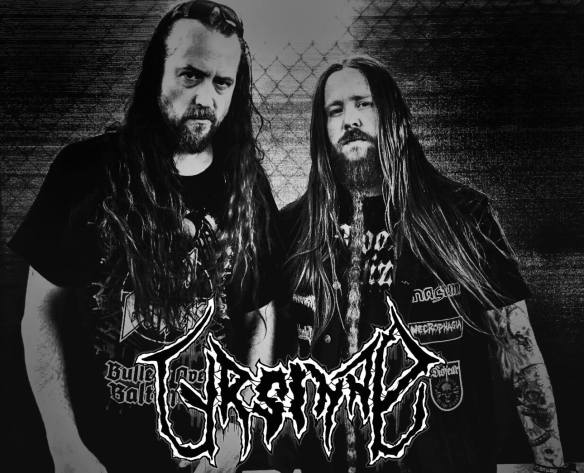 Ursinne arrives on the scene with a splendidly fierce and beautifully inaccessible death metal album.
With tons of pedigree, new band Ursinne demands my attention. It gets it. And the band's debut album lives up to the high expectations.
Legendary Bolt Thrower vocalist Dave Ingram (who has also played with Benediction, Hail of Bullets and Echelon) has teamed up with Sweden's Jonny Pettersson (Henry Kane, Wombbath, Just Before Dawn, Ashcloud) to form Ursinne. After the band finished recording this debut album, they have also added bass player Sonia Nusselder (Ecocide, Shade of Hatred, Sepiroth) as a band member.
Ursinne gives us what we want: brutally great old-school death metal, no modern rubbish. People who like proper death metal will love this, others won't as this is probably too inaccessible for them. That's OK.
I love the no-compromises head-cleaning attitude in this music. This is meat and potatoes death metal music. No fancy stuff, just proper music done right. Flawless execution by a couple of veteran pros.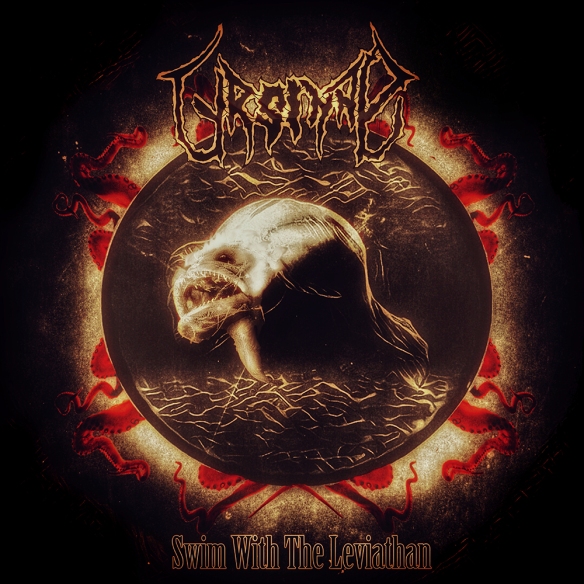 Most of the album is like a bulldozer hitting you without any warning. But there are some variations here and there. On the track "Devil May Care", we get an interesting melody as a nuance underneath the sheer brutality. "Bullet Bitten", one of the album's best tracks, Is dedicated to Motörhead legend Lemmy whose voice also appears in a spoken word format on the track. We also do get a bit of variety with a few fun and unexpected cover songs: "Crazy Horses" (The Osmonds), "Turning Japanese" (The Vapors), "Spellbound" (Siouxsie and the Banshees) and, with Massacre's Kam Lee as a guest, "Monsters in the Parasol" (Queens of the Stone Age).
Ursinne's debut album is fantastic in a Bolt Thrower kind of way. I am just sitting here smiling as I listen to the album. Fierce. Thank you for the music and for getting the wax out of my ears.
Ursinne's debut album "Swim with the Leviathan" will be released on 20th August via Transcending Obscurity Records.