Album review: Reece "Resilient Heart"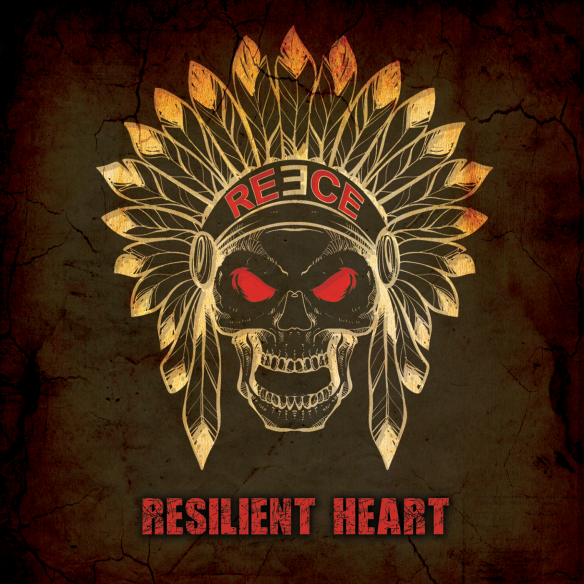 Former Accept and Bonfire vocalist David Reece returns with a strong solo album. 
American vocalist David Reece is best known as the singer who bravely replaced Udo Dirkschneider in Accept in the late 80s. Later he would also front another already established German hard rock act, Bonfire. But make no mistake about it, Reece is no mere fill-in guy. He is a great singer and here he is back with a solo album where we not only get to enjoy his powerful voice, we also get great melodic hard rock songs.
On "Resilient Heart" David Reece has teamed up with the Danish musicians Marco Angioni and Martin Jepsen Andersen (guitars), Malte Frederik Burkert (bass) and Sigurd J. Jensen (drums). Angioni and Andersen have also worked with Reece on the songwriting and the result is a solid melodic hard rock album. "Perfect Apocalypse" is the standout song on this great album for me. From the very start of the song with its 1980s sounding keyboards, via the heavy guitar riffing, to the great melodies, the runaway energy and Reece's splendid vocals to top it all off, it's an excellent song. "Any Time at All" is a very catchy contemporary sounding rock track. "Karma" is another big song with plenty of attitude while "Forest Through the Trees" is a beautiful piano-based power ballad. The album is even and it is solid. It's great to hear David Reece in his own right without having to compare him to predecessors in various bands. This is David Reece being David Reece. It seems that his new Danish partners have given Reece a vitamin injection. Let's hope that this successful partnership will last beyond just this album.
David Reece's album "Resilient Heart" is out now via Mighty Music.