EP review: Epica "The Solace System"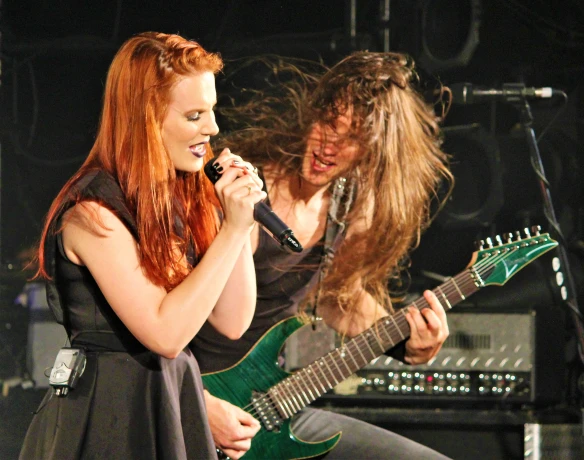 Dutch symphonic metal masters Epica are back with a new six-track EP.
Epica's new six-track EP "The Solace System" is, of course, dominated by their trademark symphonic metal. It is a natural continuation of last year's "The Holographic Principle". But we do get some interesting variations here as the band's sound keeps evolving. It promises an interesting future for this band. If you like Epica, you'll love this.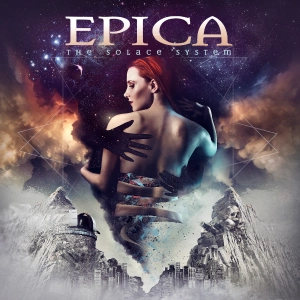 The title track "The Solace System" kicks it all off in that easily recognisable dramatic Epica way. Then things keep going in the same style with "Fight Your Demons" and "Architect of Light". "Wheel of Destiny" kicks off with fast and aggressive guitars, but then calms down a bit when the keyboards and vocals manage to rein in the guitars. Dramatic tempo changes keep the song interesting throughout.
"Immortal melancholy" is Epica's take on a ballad. No metal, not even rock, just a beautiful ballad based around Simone Simons' voice. It's almost like a lullaby that could be a lost scene from "Sound of Music".
The final track, "Decoded Poetry", is Epica in a nutshell. It is the EP's showpiece track. On this track we get everything that Epica is about distilled into one song: a continuous duel between Simons' powerful yet angelic voice and Mark Jansen's deep grunts, bombastic choirs, a great mix of heavy guitar riffing and strong melodies and topped off with fab keyboard-based soundscapes to tie it all together. Brilliantly fabulous.
Epica's "The Solace System" EP is out today in Japan via Ward Records and internationally via Nuclear Blast.