Album review: Bob Kulick "Skeletons in the Closet"

Guitarist Bob Kulick brings in his rock star friends as guests on a solo album filled with melodic rock with some great twists.
Bob Kulick has seldom been at the centre of attention. He has often preferred to be creating music behind the stars rather than being a star in the limelight himself. KISS fans obviously know his great history with the band, including playing guitar on several KISS albums and contributing as a songwriter. He also introduced his brother Bruce Kulick to KISS who ended up hiring him to be the band's lead guitarist for 12 years. The Grammy Award-winning musician and producer Bob Kulick has during his more than 50 years in the music business also played with Meat Loaf, W.A.S.P., Lou Reed, Michael Bolton, Blackthorne with Graham Bonnet and so much more.
"Skeletons in the Closet" is Kulick's first solo album. The album's ten tracks are a mix of new and old material – all of it good, some of it great – plus a twisted take on the James Bond "Goldfinger" soundtrack. With so many different musicians involved, this is a very varied album, but for the most part it resides within the melodic hard rock frame. Some of the album is perhaps a bit too middle of the road AOR for me (although I am fully aware that there are plenty of fans that like that), but the good bits are great and overall this is a very good album. Kulick's guitar work is, obviously, first rate and he calls on some serious rock star friends to help him on this album.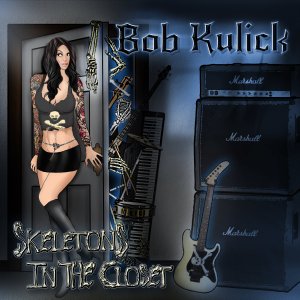 With Kulick's wide-reaching connections in the music business, it comes as no surprise that his album features some great guest appearances by people such as Bruce Kulick (KISS, Grand Funk Railroad, Union), Eric Singer (KISS, Black Sabbath, Badlands), Dee Snider (Twisted Sister), Frankie Banali (Quiet Riot, W.A.S.P.), Robin McAuley (MSG), Jimmy Waldo (New England, Alcatrazz, Quiet Riot, Graham Bonnet Band), Rudy Sarzo (Quiet Riot, Ozzy Osbourne, Whitesnake, Dio), Vinny Appice (Black Sabbath, Dio) and many more.
"London", with Dee Snider on vocals and Frankie Banali on drums, is the album's stand-out track. This is not only a fab song with great musicianship on display. It also showcases what a great singer Snider is. It's epic. The best Snider has ever done. Under all that Twisted Sister make-up, big hair and showmanship, there's a great singer with a distinctive and powerful voice. Matched with Kulick's guitar and Banali's drumming it becomes something very special.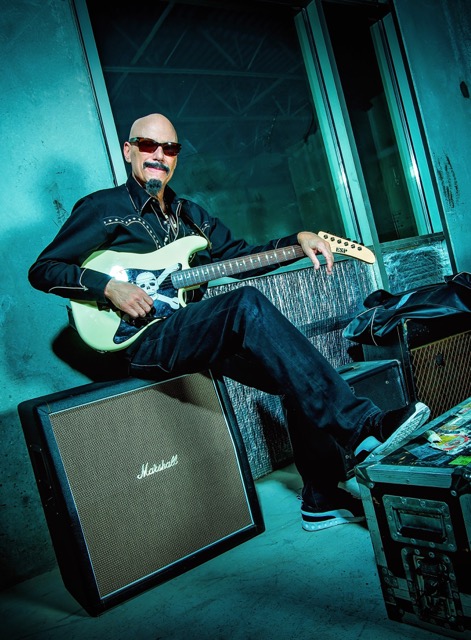 "India", originally done by Kulick's old band Murderer's Row, has a great drive and some fab instrumentation, including Kulick playing a sitar. "Player", with Last In Line's Andrew Freeman on vocals, is a fabulously rocking song. On "Guitar Commandos" (originally done by Skull, another Kulick band), we get Bob and Bruce Kulick trading guitar licks.
After over 50 years in the music business, Bob Kulick steps into the limelight with his first solo album. Let's hope he will also do some live shows with this material.
Bob Kulick's "Skeletons in the Closet" will be released on 15th September via Vanity Music.