Album review: Slimfit "1" | Tom Petty-esque rock from the blue mountains of Hellsingland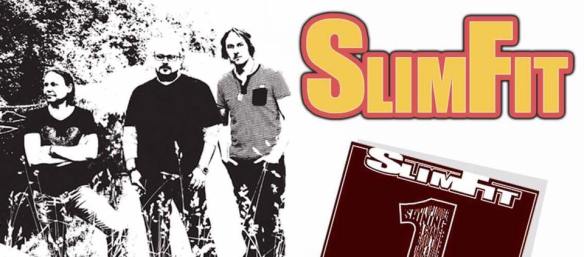 Slimfit plays Tom Petty-esque grown-up rock on their catchy debut album "1".
Ljusdal is a small town in Hellsingland, deep in the Swedish countryside. Basically it's a tiny town in the middle of nowhere. I grew up in that town and played bass with some local punk, rock and heavy metal bands. I wasn't any good. But a few of the other local musicians of the same generation actually had talent. Best known among my contemporaries are perhaps rockers Hellsingland Underground, melodic hard rockers Angeline and composer, lyricist, musician and record producer Peer Åström, who went on to work with Madonna, Celine Dion, Cyndi Lauper and Weird Al Yankovic. Just like I grew up with the above-mentioned names as friends, so did the lads in Slimfit.
Slimfit – consisting of Jens Schulstad on guitar and vocals, Daniel Hogdin on bass and Stefan Martinsson on drums – has been around as a band for quite a few years, doing plenty of gigs locally and regionally. They have earned their stripes as a hardworking local party band that will play weddings in the summer and after ski sessions in the winter, and everything in between. Now the trio has a debut album ready full of original and rather catchy songs.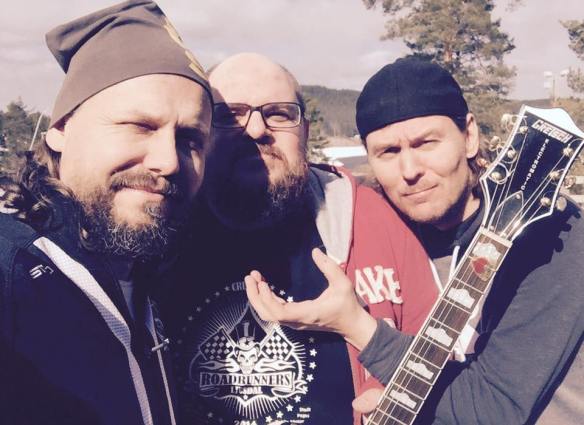 In a way this is similar to Hellsingland Underground in so far as that it is rock music with a firm foundation in fine melodies and great songwriting. Musically Slimfit plays grown-up rock music with some country music influences (but without going too far into the haystacks). There are certainly a few nods here to artists like Kris Kristofferson, Creedence Clearwater Revival and Dire Straits, but more than anything there are echoes of Tom Petty & The Heartbreakers with an added touch of Nordic melancholy.
There's great potential here. Especially the band's songwriting skills stand out from the pack. "Turn It Up Louder" and "Take a Ride" both have hit potential and "Can You Feel It" (with a fabulous Joy Division-like bass line at its heart) is sure to become a live favourite. This is non-threatening and radio friendly rock for grown-ups. It's great. With some added danger and naughtiness on the next album, this will be explosive.
Slimfit's debut album has been co-produced by Johan Dereborn and recorded in Dereborn's studio in Sweden. The band will celebrate the release of its debut album "1" with a local release party on 3rd June.