Album review: H.E.A.T "Into the Great Unknown"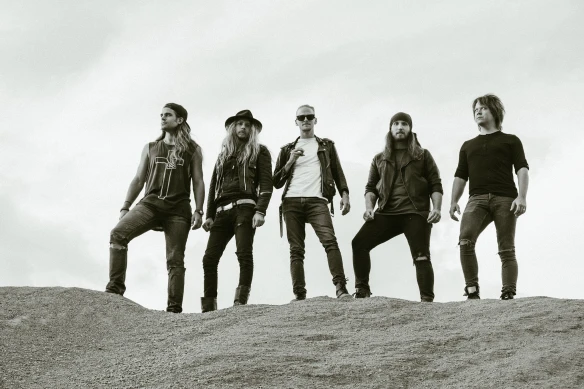 Swedish melodic rockers H.E.A.T are back with a catchy and very radio-friendly new album.
Since the last H.E.A.T studio album, 2014's "Tearing Down the Walls", guitarist Eric Rivers has left while original guitarist Dave Dalone has returned. There is some fine guitar work on the album, so Dalone seems to have easily reclaimed his place in the band. But most of all this album is a showcase for singer Erik Grönwall who gets to show off a few different sides.
Following the 2015 "Live In London" live album, which featured quite a lot of rock'n'roll, the new album, the band's fifth studio album, is more focused on melodic rock and even some pop. We do get a few rockers of the very catchy kind in addition to some very different songs. The album opens with "Bastard of Society" which is a trademark H.E.A.T rock song. Then follows the first surprise with the track "Redefined". This is some kind of modern pop with a big chorus. Very different from what we are used to, but quite a good song. "Shit City" is back to the old H.E.A.T and then with "Time on Our Side", we're back in the modern pop world again. You know, the world where Coldplay rules. "Best of the Broken" is somewhere in the middle. A bit like when Depeche Mode started using rock guitars. This song has a singalong rock chorus but more modern pop verses. "Eye of the Storm" is a classic power ballad with radio hit potential. "Blind Leads the Blind", one of the album's best rock songs, is classic H.EA.T: catchy, melodic rock, complete with added fancy keyboards fighting a good fight against the guitars.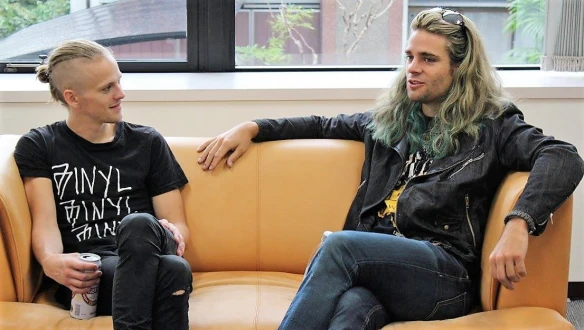 "We Rule" is a Disney-esque ballad complete with violins and all the works. Somewhere between "Top Gun" and "Pocahontas", I'd say. "Do You Want It" is pop rock with a great melody. Very catchy. The title track "Into the Great Unknown" is a big song which defines the album. It has some rock groove to it as well as pop hooks and some great guitars. Very much a summary of the album and thus an obvious title track.
The Japanese edition has a great bonus track, "FYI Miley". A smoking rocker of a song, it is by far the best song on the album and a good reason for everybody to track down the Japanese edition.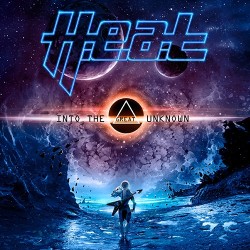 In summary: H.E.A.T has delivered a different, more varied album which is centred around modern radio rock with pop hooks. Not what I expected after "Live in London". But still very good. It takes a bit of getting used to, but H.E.A.T pulls it off. Not least because vocalist Erik Grönwall can do both pop and rock and he brings the rest of the band with him on this album. H.E.A.T's new direction may lose them a few old fans, but it will also win them some new fans as they become more accessible to the masses and more radio friendly.
H.E.A.T's "Into the Great Unknown" will be released in Japan on 20th September via Marquee Inc and internationally on 22nd September via Gain.