Album review: Hirsh Gardner "My Brain Needs a Holiday"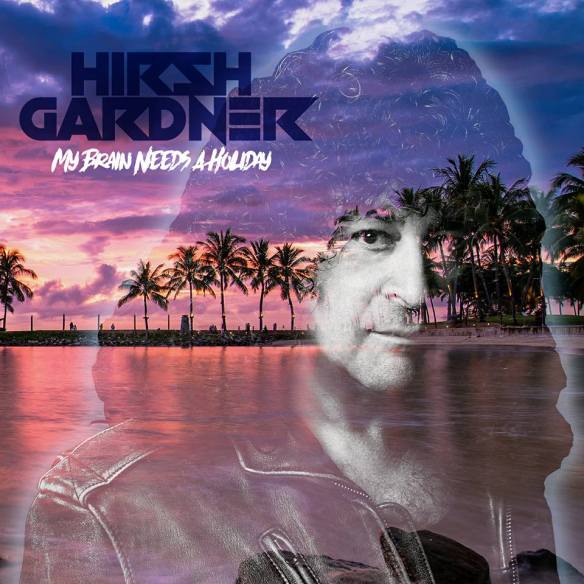 New England drummer Hirsh Gardner is back with another fabulously varied solo album filled with uplifting, catchy and melodic rock music. The Luke Skywalker of sunshine rock is back.
With "My Brain Needs a Holiday", Hirsh Gardner gives us a rock-solid album of good-natured melodic rock music. Best known as the drummer for classic American rock band New England, Canada-born Hirsh also played in Warrior (basically New England minus John Fannon plus KISS guitarist Vinnie Vincent) and also played an important part in the early work on what became the first Vinnie Vincent Invasion album.
In a doomy and gloomy world, Hirsh Gardner is the Luke Skywalker of sunshine rock. He makes the world a better place and he is without doubt one of the nicest guys in rock. He's also a drummer who can sing (his harmonies in New England are legendary) and play multiple instruments. He's quite a songwriter too.
This album is full of great stuff. It is very Hirsh: diverse, out there, melodic, funky, uplifting and catchy rock. Some of this is like a modern-day version of Slade, sort of (especially the jolly title track). But it is so varied it is hard to put labels on it apart from the obvious one: "Hirsh Gardner".
Right now my favourite tracks on the album include "Lost in the Darkness Tonight", "Git It Back", "Do Me Do Me" and "If U Need t' Talk". The great "Shadows" has a somewhat scaled-back production which I love. It's kind of a demo-like soundscape in which a fantastic song roams around. The ballad "Diamond Moon" is stunningly beautiful, a bit like if Lionel Richie had fronted Journey (which he didn't). We also get two decent cover songs, "Sister Jane" (originally by French-Vietnamese prog rockers Tai Phong) and Procol Harum's "A Whiter Shade of Pale".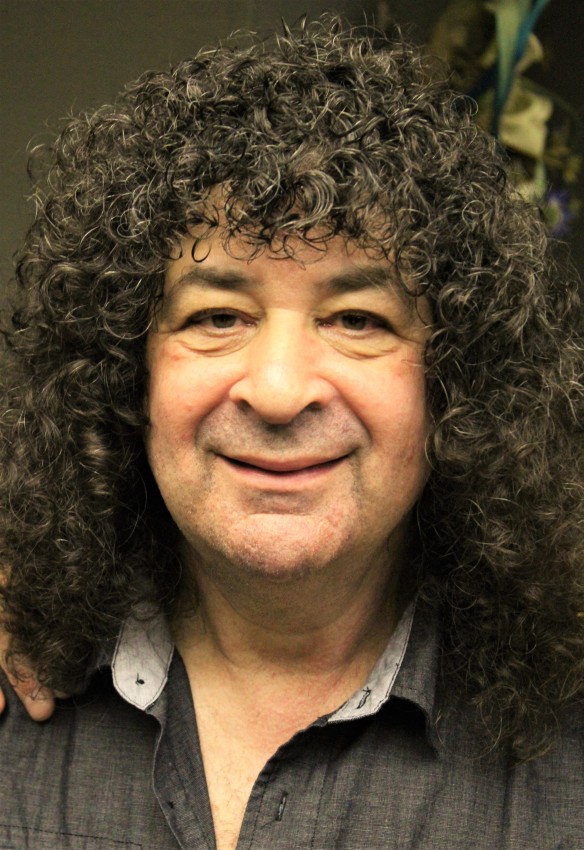 The album has a very slick production. Not a surprise as Hirsh has made a name for himself as a music producer in the Boston area. Hirsh has wisely used his musical brother Jimmy Waldo on keyboards and backing vocals throughout this album. Jimmy has not only played with Hirsh in New England and Warrior, he too has done work with Vinnie Vincent and also played with Alcatrazz, Quiet Riot, Blackthorne and Graham Bonnet Band. Among the guest artists appearing on the album are guitarist Ron "Bumblefoot" Thal (Art of Anarchy, Guns N' Roses, Lita Ford).
The album comes with a bonus disc which is a remastered version of Hirsh's first solo album, "Wasteland for Broken Hearts", originally released in 2002.
I love this man and his music. He makes me upbeat, happy and want to scream: Hooray for everything!
Hirsh Gardner's "My Brain Needs a Holiday" will be released on 25th August via Escape Music (Europe) and GB Music (rest of world).