Album review: Lugnet "Nightwalker"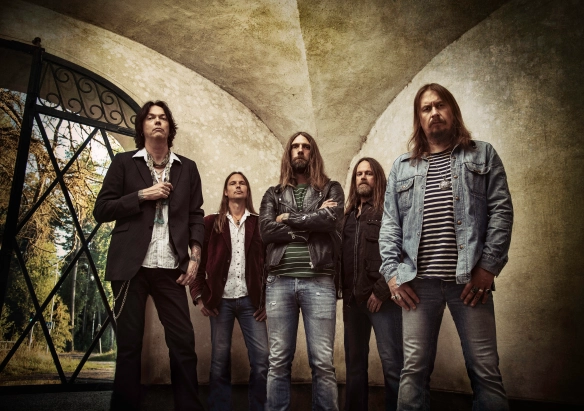 Sweden's Lugnet is back with "Nightwalker", a very tasty rocker of an album full of 70s hard rock vibes. 
Sweden keeps delivering bands who are here and now, but who are paying their respects to the hard rock bands of the 1970s. Lugnet is one of the best ones. The 70s retro sound is there (crossbreed Deep Purple with Black Sabbath and add a pinch of early Whitesnake and you'll be close), but this is much more than just that. The band has some fantastic songs, such as "Die For You", "Begging", "Never Again" and the title track "Nightwalker". This is the band's second album, following the 2016 debut album. New vocalist Johan Fahlberg is a great addition who is also the current singer of German band Jaded Heart. Another notable band member is drummer Fredrik Jansson who is also a member of Angel Witch. The blues-rock influences on this album are obvious and it comes as no surprise that guitarist Matti Norlin and bassist Lennart Zethzon are also members of Swedish blues-rock band Badge. The current Lugnet line-up is completed by guitarist Marcus Holten. The track "Cockroach" is one of the best on the album and it has a Glenn Hughes feeling – think a hard rock version of Trapeze. Very tasty music. This is a fabulous album that oozes retro vibes but without being a tribute band. This is fantastic new music based on an established 70s rock sound. Bloody awesome! Music to get laid to. 
Lugnet's album "Nightwalker" is out now via Pride & Joy Music.