Former Amaranthe and In Flames members unite in CyHra

Jake E and Jesper Strömblad launch CyHra | Record deal inked, debut album and world tour coming up.
Vocalist Jake E, who recently announced his departure from Amaranthe, has teamed up with guitarist Jesper Strömblad (ex-In Flames, HammerFall) to launch a new modern metal band called CyHra. The band has signed a record deal with Spinefarm Records/Universal.
For CyHra, Jake E and Jesper Strömblad have recruited former In Flames bassist Peter Iwers and drummer Alex Landenburg, who has played with Annihilator, Bonfire, Masterplan and Stratovarius, to complete the line-up.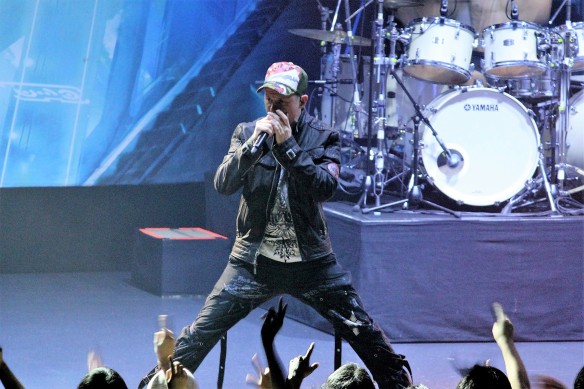 The band is already working on its debut album, which is expected to be released later this year. Based on the great quality of early CyHra demo recordings I've heard, this new band will no doubt cause a stir and get attention from both Amaranthe and In Flames fans. This is modern and melodic metal bursting with energy. These four gentlemen have some serious pedigree, but I reckon the best is yet to come for them. Once the debut album is released sometime in the autumn, CyHra plans to do extensive international touring in support of the album.