Album review: The Convalescence "Poison Words"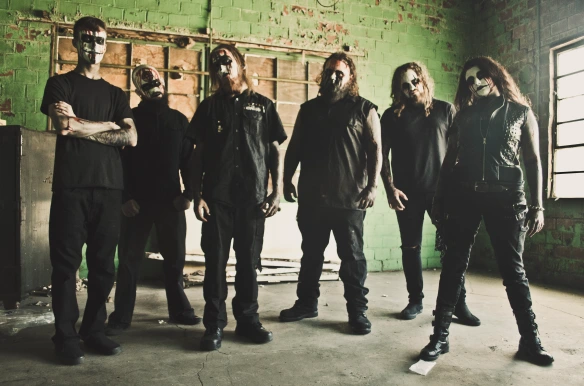 Formed in Toledo, Ohio in 2011, the corpse-painted American extreme metal band The Convalescence has this week released their new album, "Poison Words", via 3Thirteen Entertainment Group/eOne Music.
There are some echoes of old-school death metal and extreme shock rockers like Cradle of Filth in The Convalescence's music, but with a very modern feel to it. This extreme metal band plays some kind of mix of modern blackened death metal and deathcore (the nerds who insist on putting strict labels on bands will debate that one until the end of time). The production is contemporary and the sound is very American, quite different from the traditional European death metal bands. But somehow it works very well. I really like this.
"Poison Words" is a great debut album, a brutal piece of modern, head-clearing music. There are some great hard-hitting and brutal tracks on this album. Vocalist Keith Wampler gives us some fantastic vocals on this album – brutally violent harsh vocals at full speed. I love the bass going nuts on some of the tracks that Spencer Kropog contributes. There is also some very clever use of keyboards by Katie McCrimmon on some of the very brief calmer parts of the songs on the album, such as the intro on "Beautiful Sin", but she's also providing a great melodic background to the mayhem created by the guitars and drums.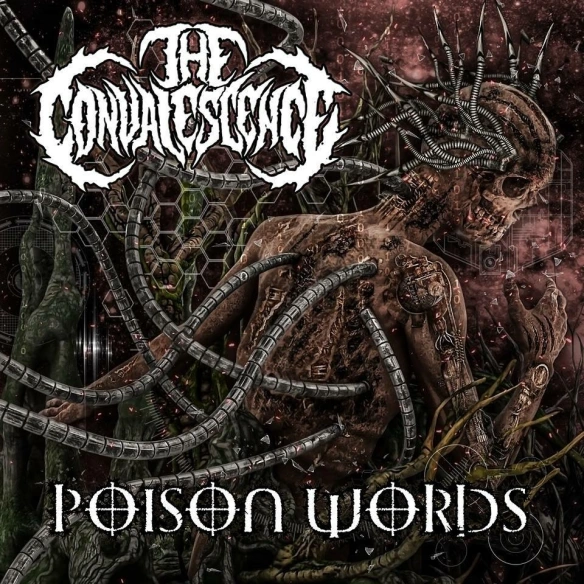 In "Walk With Me" we get some breathing space from the brutal assault with a great, calm little piece of music with a haunted atmosphere. It's like something out of a creepy horror movie. But for the most part this is a heavy freight train of an album.
The Convalescence is probably one of the more promising extreme metal bands to come from the US in recent years. Rock isn't dead in America just yet.
www.facebook.com/theconvalescence
www.facebook.com/3thirteenentertainmentgroup