Album review: Murder Made God "Enslaved"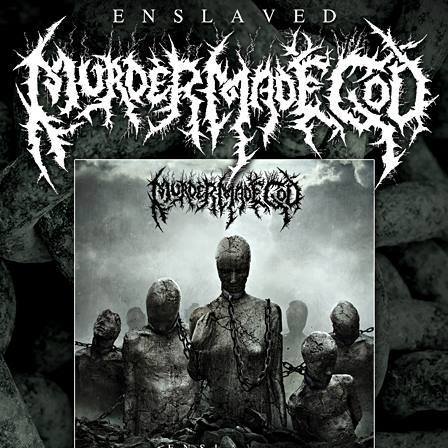 Brutal Greek tech death in a furious tempo is what we get on Murder Made God's new album "Enslaved".
Murder Made God is a brutal death metal band from Greece, formed from what was left of the decaying carcass of an earlier band called Human Rejection. "Enslaved" is the follow up to the band's 2013 debut album "Irreverence".
This album gives us rather brutal and rather technical death metal. The album's first track, "Victims", opens with a furious tempo and we are off to a fierce start. Most of the songs on the album are very fast. "Depression" is one of the album's better tracks. "The Titan, the Fighter and the Thief", "Assassinés!" and "The Irony of Faith" are among my favourite tracks on this album. The title track "Enslaved" is a fierce and great track. The album is solid and even. There are no serious dips or obvious fillers.
If you're into tech death, this is a gem of an album with a great production as well (not always the case when it comes to brutal death metal). Who knows where these Greeks may end up musically as they continue to evolve? They are already great musicians and the harsh vocals are pure evil darkness. Murder Made God firmly live in the tech death genre, but there are some obvious blackened death metal hints here of two of my favourite bands, Belphegor and Behemoth.
Murder Made God's "Enslaved" is out now on Comatose Music.
"Enslaved" track listing
Victims
Enslaved
The Titan, the Fighter and the Thief
A Morbid Institution
Depression
Assassinés!
The Irony of Faith
Subject 666
Urban Warfare
Involuntary Servitude