Album review: Rusty Pacemaker "Ruins"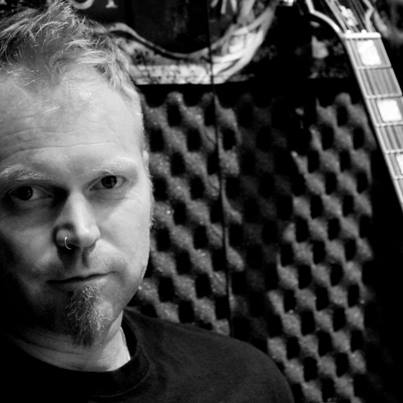 Rusty Pacemaker gives us darkness and weirdness from the deep forests of Austria.
Austrian artist Rusty Pacemaker has released a ten-track album called "Ruins" on his own label Solanum Records. "Ruins", the follow up to Rusty's 2010 debut album "Blackness and White Light", is an album full of dark, weird and wonderful songs. And I like it.
Rusty plays mostly slow, doomy and gloomy, melancholic rock music which seems to live in a dreamy, misty musical landscape. At times Rusty's mainly monotone voice has the tiniest hint of the mighty Ozzy Osbourne but his basic and somewhat unique vocal style is easily recognisable. It is quite different from what's out there and, thus, some people won't like it, but it works great in this setting.
Rusty has established his own distinct sound and there is something about this artist that appeals to me. He has more or less put together this album on his own with a few guest appearances. Rusty sings and plays all the instruments apart from drums, played by Franz Löchinger, and some vocal help from Lady K on a few of the tracks.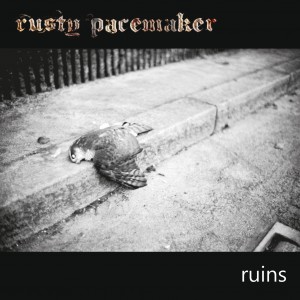 Rusty has mentioned Bathory as a source of inspiration. While Rusty's album is quite far from Bathory's music, Rusty has taken a similar approach to creating music to how Quorthon did when he more or less alone created Bathory's albums in the studio.
The tracks "Made of lies" and "The game" are probably the highlights of this album for me. Other great tracks on this album are "Ruins", "Ocean of Life", "Candlemess", "Night angel" and "Matter over mind". The album keeps growing every time I play it.
I hope that Rusty will put together a proper band around his music and do some gigs. With some live gigs and a bigger, heavier and more aggressive production, the next Rusty Pacemaker album can be explosive. For now it is an interesting artist with potential. Keep an eye on Rusty – he will no doubt keep creating interesting music.