Interview: Marty Friedman | "I don't really have any kind of genre that I'm shooting to make sure I fit into"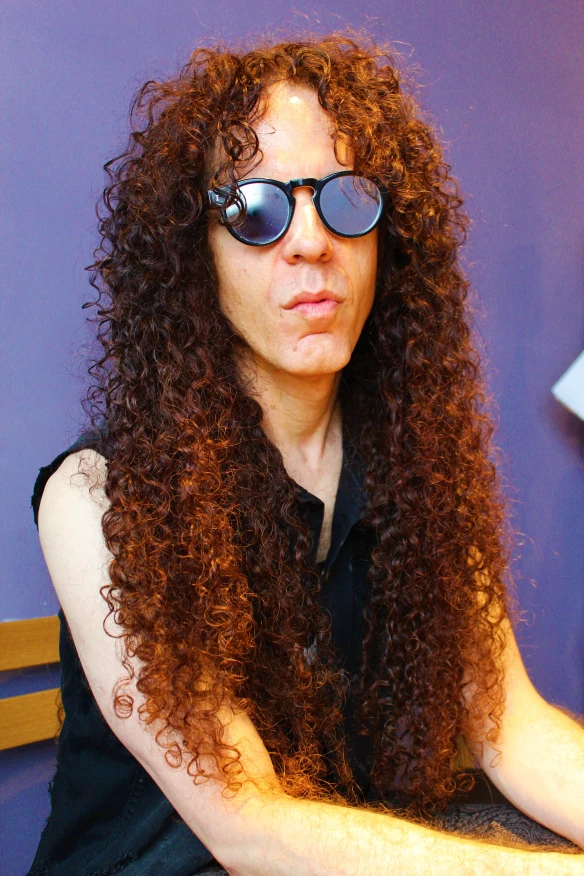 Guitarist Marty Friedman recently sat down with Roppongi Rocks' Stefan Nilsson in Tokyo to talk about his new album "Wall of Sound", his band, working in Japan, his new signature Jackson guitar and much more.
Having first played in Japan in the late 80s with his band Cacophony, Marty Friedman then became a regular visitor during his decade as lead guitarist in Megadeth. Shortly after leaving Megadeth, Friedman relocated to Japan, a country that had fascinated him for quite a while.
Having already self-studied the Japanese language, when he arrived in Japan he established himself as an artist, songwriter and TV personality. He played with Japanese acts and also as a solo artist. Many of his new Japanese fans did not know anything about his Megadeth past.
His fabulous new studio album "Wall of Sound" (released in Japan in August via Ward Records), the follow-up to 2014's "Inferno", is an explosive and genre-bending solo album.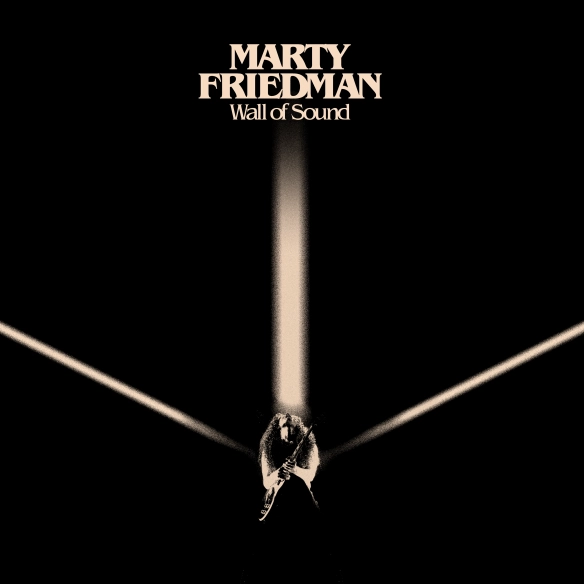 Currently you are so genre-bending that I want to know how you actually create this music. Do you just cram great stuff in there or how do you create this kind of cross-over music? "When I am writing any particular song, the arrangement starts to present itself. There is really no rules at that point. When I hear the song that is coming out, I think 'Wouldn't it be nice to step up a string section here?' or 'Wouldn't it be nice to de-tune the guitars here or add piano there?' It all just comes along as the song gets written. I don't really have any kind of genre that I'm shooting to make sure I fit into or anything like that."
How is the new album "Wall of Sound" different from the last one? How have you evolved? It is very diverse with slower music, almost ballad-like with beautiful guitar parts, but then also some heavy stuff with some 70s touches to it. "I think the cover looks really 70s. I don't know what part of the music sounds 70s, but certainly possible. I just think it is deeper, hopefully better, definitely more intense, more grotesquely romantic, dark and, in Japanese you would say 'setsunai'. I don't know how to say that in English. Even though it is happy, there is like an undercurrent of 'setsunai'. [Editor's note: "Setsunai" is a Japanese expression that is hard to translate, but it's sort of a mixture of painful, trying, bittersweet, heartrending, miserable.]
"Wall of Sound" features some fab collaborations. You have Jinxx form Black Veil Brides, Shiv Mehra of Deafheaven and Jorgen Munkeby of Shining. How do you choose which musicians to collaborate with? "It's really just an honest…like what I like. I like this music so let's see if that guy would be interested in doing a collaboration. Just throw it out there. In Japanese you say 'damemoto' [Editor's note: "Damemoto" means giving it a shot even if you're unlikely to succeed.] You never know. I'm a huge fan of Deafheaven and all of a sudden, out of the blue, Shiv calls me up and says 'Dude! I'm in Tokyo!' We had never even met before. Somehow he got my info from someone at the label or something and gets in touch with me. I was in town so we headed out and had sushi. Things just really clicked and it was like 'We got to do a song together. Yeah!' Very organic way. Jinxx is the same type of thing. Well, a little bit different, because Jinxx is a guitarist in Black Veil Brides, but he's also a violinist. When I heard that I knew that I wanted to do something that was going to shock a lot of people. Because he doesn't really get to show his violin side in his band. So I wanted to kind of like blow minds with that and I just kind of create a monster of that thing."
It has become rather difficult to define you musically now. "That's all good!" says Friedman with a big smile.
Apart from the guest stars, what can you tell us about the musicians in your band? Are they the same on the album and for the tour? "This time I'm using my touring bassist Kiyoshi. She's insane! By far the most aggressive female bassist I've ever heard of. Maybe the most aggressive bassist period. Drums were done by the same guy who did 'Inferno', Anup Sastry, who's a monster. He's like 24 years old and is really an innovator on drums. Yeah, it's basically that core band and everybody else was pretty much cherry-picked. I had five different piano players, keyboardists. Their personality fits particular songs. It's kind of like that member process is almost like pop albums. You know when you get Lady Gaga or Britney Spears, look at each song and there's 50 different players and different studios and different producers and all that. That's the way I did this album. Each song has particular people that I thought fit that song the best."
Is it possible to recreate this and your earlier albums live? "Live is a different animal. Live is that interpretation. In the studio you just make it exactly… Like you're painting a picture and it has to be exactly that way. Live, you've got your band and you just do it the way that band does it."
On your own albums, you are mainly focused on instrumental music. There's only one track on the new album with vocals. How come? Do you prefer the guitar speaking to the audience rather than having vocals? "There are very few vocalists that really fit into my radar as far as the sound that I like. I am not particularly a fan of instrumental music as a genre. I need a vocalist there, but since there are so few… The music I play is really aggressive, heavy music. I find that there aren't a whole lot of singers in that genre that… Maybe there is, I just don't know that, because there probably are a ton of them out there that I might like. For example, Jorgen's got a voice that I just absolutely love. I think, as a fan I prefer vocal music by far. But, as it turns out, I wanted to be the lead vocalist on guitar which has its own challenges for me that I like. My main goal is when you're listening to the music, you're thinking…you're not thinking 'Oh, I miss the vocalist. This would be so much better with a vocalist.' So that's my main objective with this stuff."
Do you still have time for other musical projects and TV work now that you have a new album out? "Not really as much when I am touring and things like that, but I still do other projects that I am committed to. I don't have any regular television program right now, so the TV I do is all one-offs. If they fit in my schedule, fine, if not, that's totally fine with me. But when you have a regular TV show, it really bites into any kind of time for touring and stuff like that. I had to slip this month and a half of touring in before any kind of regular TV stuff got decided. That's all good. Right now, I'm really focusing on my album and touring and playing live."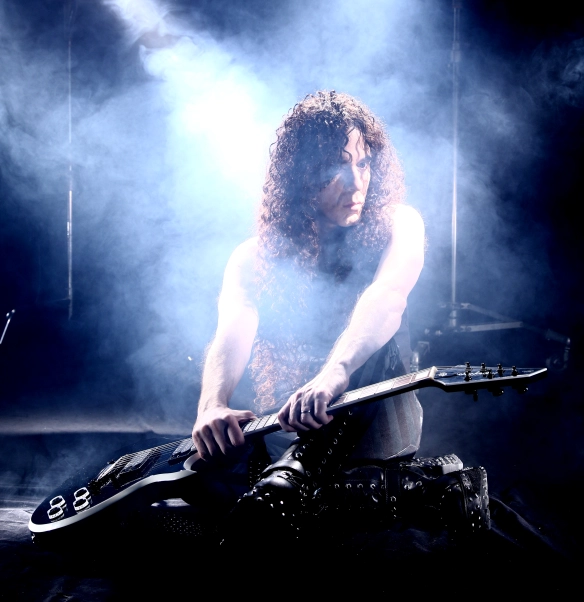 You've done so much in the past three decades. What's the highlight of your career so far? "It's coming up. I don't even remember what I did yesterday. It's not important. Every time I do something really cool, I think 'This is so cool!' and a week later, or even less, I'm just not high on that any more. Last year I played at the Hollywood Bowl. That was a big deal for me because growing up with Bugs Bunny at the Hollywood Bowl with that opera singer. That was a big one for about a second. Of course, playing in Budokan in Japan so many times is big. But I'm way too busy thinking about what I'm gonna do next. The highlights are yet to come!"
I understand that you are working on a biography. Is that in English or Japanese? "Yes. Right now it's in English. We are also doing a documentary film and been working on that for about a year and a half now. The biography is actually done, it's being edited right now. Full life, everything, so far. That's the hardest thing with the biography, because there are things coming up that I'm gonna definitely wanna add in. When we finished the actual manuscript to the biography, I had yet to do this Ambassador for Japan Heritage. It didn't even have that chapter which is starting now. That is in insane contrast to everything I've ever done. Coming up with an ending… How do you end it? It's kind of right in the middle. Either way, it's done for the most part and we'll see where it goes."
When will the biography be released? "That I don't know yet. I would say probably middle of next year."
Tell us about your recent appointment as Japan Heritage Ambassador by the Japanese government. "It blew my mind! A foreigner! The only foreigner. They appointed like six other people and they're all Japanese. I really was blown away by that. Even more so that they asked me to play the Tokyo Marathon as a foreigner. There are so many Japanese artists they could have had do it. It just blew my mind. I think everybody can learn a little bit about immigrants from that kind of treatment. If people come into the country and they don't break any laws and try do something nice, it's a nice thing."
Your guitar solo on Megadeth classic "Tornado of Souls" has been called one of the best guitar solos of all time. Do you agree? "I don't really look back at things like that. I definitely don't get caught up in what people think is better than another thing. If I do that, there's no end to it. With that I just think maybe they like it because it's long. All the big, when it comes to guitar solos, it's like 'Free Bird' and 'Stairway to Heaven' and all these songs with long-ass solos."
Is there any guitarist in heavy metal today that you are impressed by? "Oh, lots! There are so many great things happening in metal. That's why metal still exists now, because metal is like a guitar genre, obviously. We thought that metal… In the old days, we thought Metallica was never even going to get signed. So when they got signed, we thought metal is going to last for a good three-four years. And here we are, with more metal than ever. There are so many guitar players that really are coming to the party and doing cool stuff. A lot of great guys. The first guy that comes to mind is the guitarist in Skyharbor, a guy named Keshav Dhar who I have worked with a lot. This guy is a stud. He's a star. I think that he's awesome."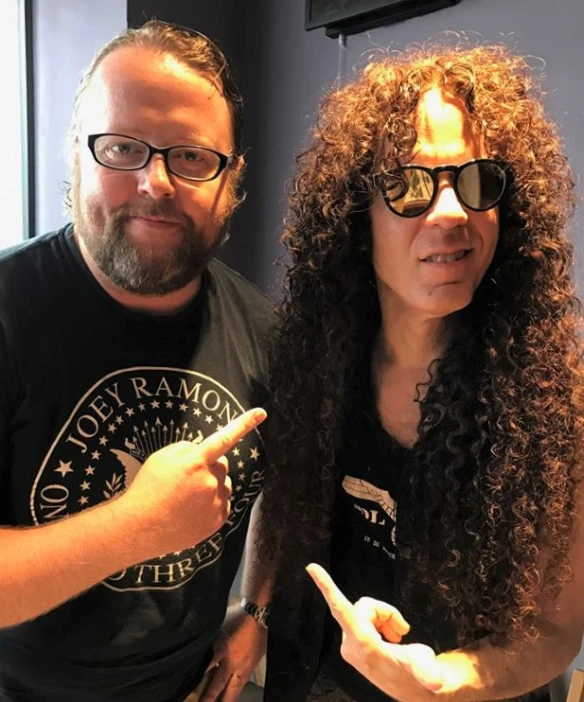 Here in Japan you have played everything from J-pop to metal and performed with the Tokyo Philharmonic Orchestra. Which artists and musicians in Japan are you appreciating at the moment? "I'm always a big fan of stuff like Mr. Children and Flumpool. And obviously a lot of idols, like Momoiro Clover, AKB48 and Nogizaka and all that stuff. And Perfume and pretty much anything that Nakata-san does and Hyadain and anything that he does. I've had the honour to work with him many times. I like all that stuff. I like a lot of the current Japanese music a lot. [The Nakata-san mentioned by Friedman is Yasutaka Nakata, the producer behind J-pop group Perfume and Hyadain is Kenichi Maeyamada, a songwriter for various J-pop acts.] The thing about Japanese pop music, it has so many elements into it and they all serve the song. It's not just a pile of garbage. It's not 'Let's mix anything up', it's 'We've got this song. How do we interpret it in a unique way?' That is very Japanese. There are no genre lines like back home: metal is metal, R&B is R&B, hip hop is hip hop. They don't mix it as much. It's frowned upon so to speak."
Tell us about you becoming a Jackson-endorsed artist again and your new Jackson signature guitar. "It rules! I'm going back to Jackson. So, if I am gonna go back, it better be a damn good reason. Jackson has supported me even in the years I wasn't with Jackson. The people there have never abandoned me and never not been there to help in many capacities. They always said 'Look! Door's open.' When I started working on 'Inferno' and toured 'Inferno', I was thinking I really need a heavy metal work horse to do this tour. They were ready and willing and definitely able. They built me a bunch of guitars as prototypes to kind of work with on the tour. Once we started to decide 'OK, now we are going to make a signature model' then I started going over details with them during the tour and giving them critiques on the guitar. Over about two years of hard work on their part, they came up with a total beast. Yeah, it's a beast!"
The album release was immediate followed by a North American tour. What's next? "I'm recording a new project. I can't even talk about it. I've got commitments in Japan for all of September and then the tour will resume, whether we'll play more Japan shows or more America shows. I've got to do tours in one-month chunks due to a lot of Japanese work and stuff."
Will there also be European shows? "Hopefully. They have been asking and I'm interested and would love to play in Europe. Always done Europe. It's about going to the next level. I'm really actually so busy I don't want to do anything that is a lateral movement. Often in the world of touring, when you're gone for a year, it's really hard to move up. You get a lot of offers that is kind of lateral to what you already did. I'm kind of too busy in Japan to really entertain that, without sounding like a goofball. What I really want to do is reach a larger audience in Europe. I love headlining, but I would rather be a support act first to someone who is much bigger than me so that I can reach some new fans. When that happens I'm gonna play Europe."
After the previous album, "Inferno", you did a successful package tour in Europe. "We did Shining and Arch Enemy and Kreator was on that bill too. It was great because I played some of Shining songs and they played some of my songs. It was interesting having an all-Norwegian band play my music. Usually I have an all-Japanese band. I've had an all-Israeli band, I've had an all-American band and now I've had an all-Norwegian band. It's so interesting to peek in different cultures, everybody playing my music. I've played in an all-Chinese band and Chile, South America. It's so interesting the cultural differences that I've been privy to see. I'm thankful."
www.facebook.com/martyfriedman.official