Gig review: Sweaty Tokyo audience royally crowned by The Crown and Origin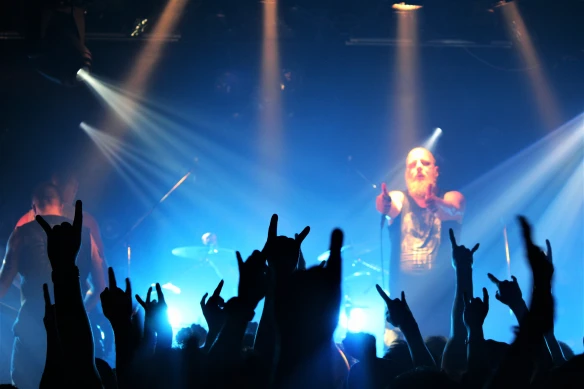 A brutal and sweaty evening of exquisite extreme metal with The Crown and Origin in Shibuya. The Swedish death metal veterans The Crown have gone back to their brutal roots on their latest album and it shows on stage as well. Their American cousins in Origin are doing their best to upstage them.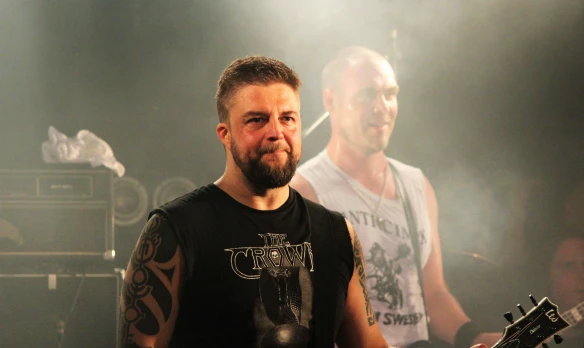 The Crown, Origin, Descent and Primitive at Cyclone, Shibuya, Tokyo, 14th September 2018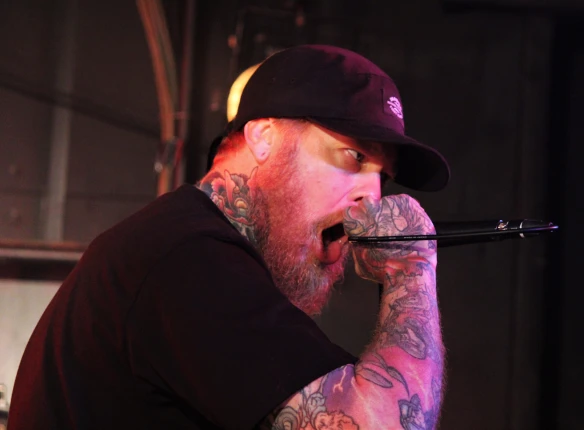 Following short opening sets by two Australian bands, Primitive and Descent (where especially Descent's frontman Anthony Oliver stands out with his hard-hitting performance), American band Origin walks on stage and delivers a musical punch in our faces.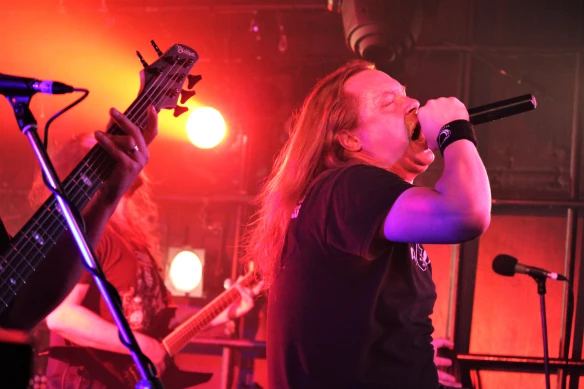 Like a neglected American stepchild of Napalm Death and Aborted, Origin gives us a fabulous gig full of chaos and brutality, but with a very technical foundation. This is fantastic and highly energetic extreme metal. I'd like to define it as tech death with grindcore touches. Frontman Jason Keyser knows how to get an audience going. He successfully encourages the audience to perform some serious stage diving, crowd surfing and even a wall of death going during the band's set. The Japanese audience is up for it and soon a monitor accidentally gets kicked off the stage and microphone stands are pushed aside. It is a sweaty performance for both the band and its audience.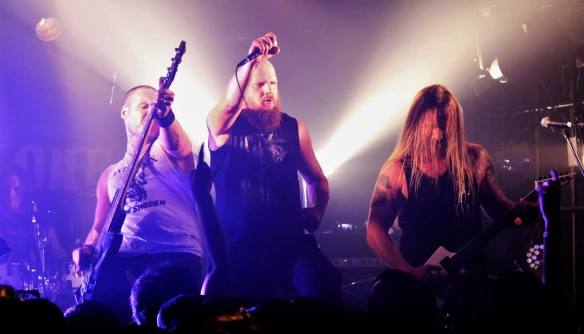 28 years into their career, the evening's Swedish headliners The Crown now has a terrific line-up and a splendid new album out. To many fans' delight, they have turned the clock back and taken its sound closer to the band's early days but without sounding dated. Original members Johan Lindstrand (vocals), Marko Tervonen (guitar) and Magnus Olsfelt (bass) are still there and in the current line-up they are joined by Robin Sörqvist on lead guitar and drummer Henrik Axelsson. While two former The Crown members (Tomas Lindberg and Jonas Stålhammar) are now both in the mighty At The Gates, I think it is fair to say that The Crown has never had a better line-up than the one they have now. Having recorded 2015's "Death Is Not Dead" album with guitarist Tervonen on drums, the band now has a proper foundation with Axelsson behind the drum kit. And Sörqvist is a phenomenal lead guitarist that takes The Crown's music to a new level. Now, with the band's third Japan tour happening, the band is tight, hungry and it feeds off its Japanese fans' participation in the live show.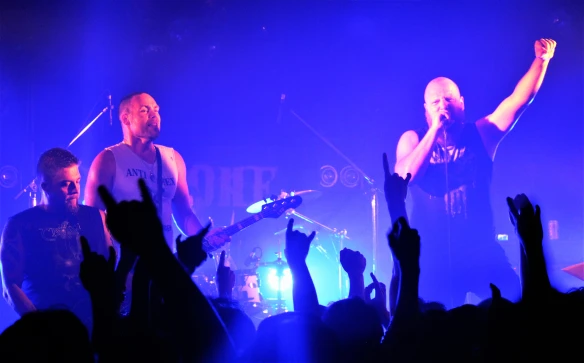 They open their set with "Destroyed by Madness" and continue with "Iron Crown", both tracks from their latest album "Cobra Speed Venom". In a 14-song set, we get no fewer than six songs from the latest album. That's how good the new album is. But, of course, this evening we also get older favourites such as "Blitzkrieg Witchcraft", "Iblis Bane", "Crowned in Terror", "Deathexplosion" and "Angels Die". They finish a flawless set with the fabulous "Total Satan" from the "Deathrace King" album. Quite a finish to a long evening in the name of extreme metal.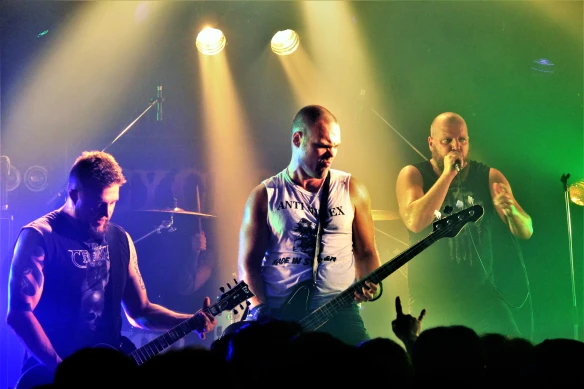 www.facebook.com/thecrownofficial
www.facebook.com/descentmetalbrisbane