Album review: Zealotry "The Last Witness"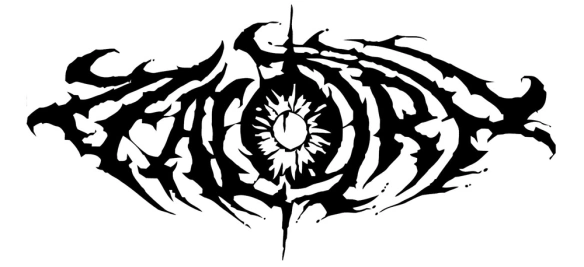 Boston's sinister death metal heroes Zealotry are back with their second album, "The Last Witness", on Lavadome Productions.
Zealotry is a Boston-based death metal band with a difference. The band, formed in 2005, firmly lives in death metal land but they try to develop the genre by adding progressive metal and other influences to the mix. The end result is very good.
While they certainly have their foundation in modern death metal, they don't seem to have any limits to where they can go musically. There are some blackened parts here as well as some technical death metal parts. There is a truckload of melodic death metal and a bunch of thrash metal guitars. The band also has a significant experimental progressive metal side to it which shines through on many tracks on this album. Zealotry gives its listeners a very busy and rather dynamic and sinister wall of sound.
The opening track, "Arc of Eradication", starts off the album with a relative normal death metal sound, although the very busy guitars give us a hint that this is a band that doesn't like to take the obvious, easiest route. With "Heralding the Black Apostle" we move into a more complex and varied sound. "Cybernetic Eucharist" has some wonderful guitar work that easily could have fit in on a Marty Friedman-era Megadeth track. On "Progeny Omega" we get what sounds like a church choir straight from one of the "Omen" films. "Mutagenesis" is weirdly fantastic, perhaps the album's best track. "Yliaster" mostly sounds like a slow version of Belphegor while the title track "The Last Witness" has plenty of progressive metal.
The album's closing track, "Silence", opens with a sole acoustic guitar before the band switches on the electricity to move back into traditional death metal territory. Then, mid-song, we get a lonely cello popping up a few times before we suddenly are back with the electric guitars again. Great stuff.
This album sits in a very dark landscape. Gloomy, melancholic and wonderful. But the progressive metal parts make this album stand out in a good way. This is different to your standard death metal album.
Zealotry "The Last Witness" is out now on Lavadome Productions.
"The Last Witness" – track listing
1. Arc of Eradication
2. Heralding the Black Apostle
3. Cybernetic Eucharist
4. Progeny Omega
5. Mutagenesis
6. Yliaster
7. The Last Witness
8. Silence
Zealotry – band members
Roman Temin – vocals, rhythm guitar, synths
Phil Tougas – lead guitar, vocals
Alex Zalatan – drums
A. Collins – bass
www.facebook.com/zealotrymetal