Album review: Todd Michael Hall "Letters from India" | Riot vocalist shows us another side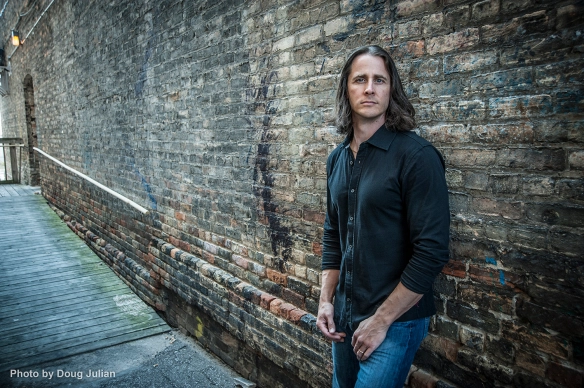 Best known as the current vocalist for American metal veterans Riot, Todd Michael Hall has a new solo album out on which he presents a different side of himself: a storytelling singer-songwriter in the great classic American rock tradition.
If you don't like sunshine and upbeat, hopeful and positive things, this album is not for you. But if you appreciate a great voice and need some variation to the darkness in your record collection, this storytelling ray of sunshine is worth consideration.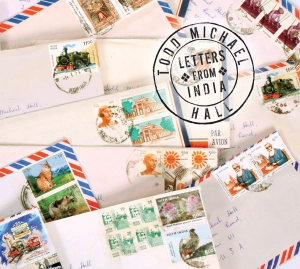 There are two things that Riot vocalist Todd Michael Hall's solo album "Letters From India" is built on: Hall's fantastic voice and his love for his wife. Most of the album consists of ballads showcasing Hall's terrific voice. It is a very personal album, a labour of love which shares some of Hall's personal life in musical form. The album is inspired by the real-life story of how Hall as a young American musician working hard on establishing himself in the music industry got a fan letter from a girl in India. That led to many letters back and forth. Then Hall went to see the girl in India and fell in love. He made many more trips to India to see the woman who eventually became his wife in 1999.
As many of you know, Hall is a perfect fit as the current vocalist for Riot, but I think it is great to be able to hear and get to know a different side of this talented musician. The music on this album is quite far from what Hall does with Riot, but we do get a nod of respect to Riot in the form of some Mike Flyntz and Nick Lee guitars.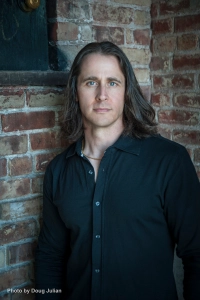 Ballads such as "Open My Eyes" and "If Today Were My Last Day" are great. There are some dramatic parts on this album, such as the remarkable "The Best I Can". "The Sky Is Falling" is one of my favourite tracks on this album. "Free" is another standout song and so is "Never Let Go". "Ordinary People" is one of several songs on this album which has a little pinch of country dust in it. As is often the case with American singer-songwriters, a wide variety of influences have been melted together here to produce a beautiful album.
Todd Michael Hall has put his soul and heart into this album which sees him walk down a path of hope in the great American singer-songwriter tradition. This is him. It's beautiful music.
I don't know if we'll ever get a chance to see some Todd Michael Hall solo shows here in Japan, but in March he'll be back for gigs with Riot. On 10th and 11th March, Riot will perform at Club Citta in Kawasaki. Get your tickets here: http://clubcitta.co.jp/001/riot-2018/
www.toddmichaelhall.com / www.facebook.com/toddmichaelhallsolo