A conversation with death metal legend Fred Estby of Dismember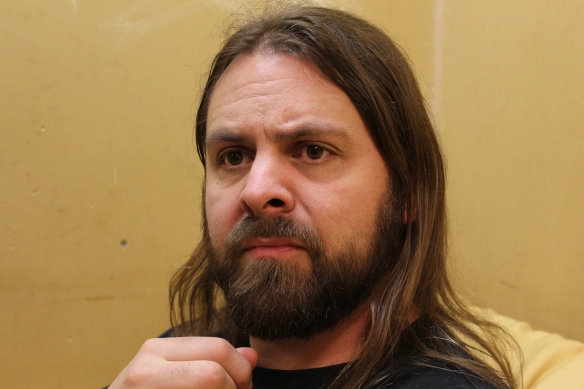 When death metal legend Fred Estby visited Tokyo, Roppongi Rocks' Stefan Nilsson sat down with him for a quick chat about Dismember, Carnage, his more recent music projects and his current life on the road.
Fred Estby is a legendary name in the death metal world. He is best known as the founding member, songwriter and drummer of Dismember. Dismember, formed in 1988, was one of the pioneering bands in the Scandinavian death metal scene. Their 1991 debut album, "Like An Ever Flowing Stream", is one of the genre's classical albums.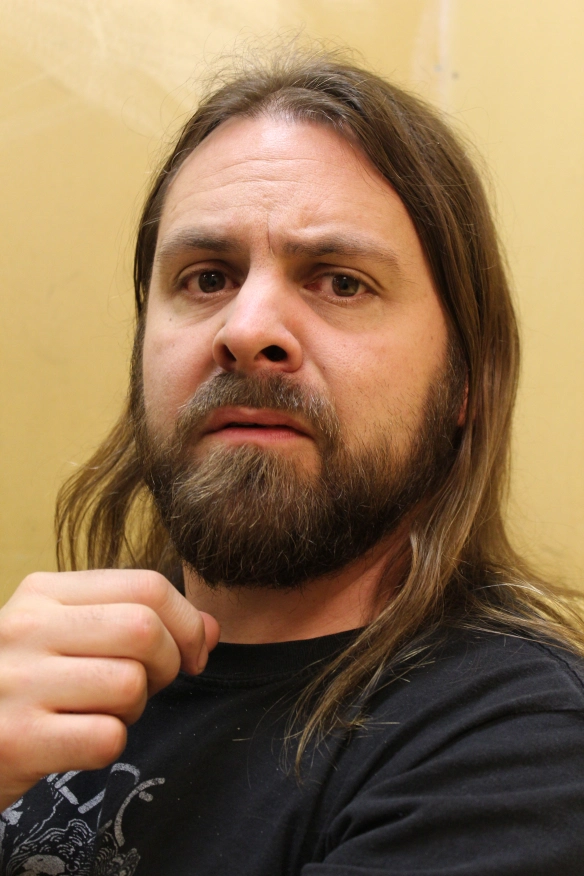 In 1989-90, Estby was also, together with his Dismember band mates Matti Kärki and David Blomqvist, a member of another Swedish death metal band, Carnage, which featured Michael Amott (later in Carcass, Spiritual Beggars, Arch Enemy, Candlemass), Johan Liiva (Arch Enemy) and Johnny Dordevic (Spiritual Beggars, Entombed). Carnage released a couple of demo cassettes with gloriously brutal old-school death metal. After Estby left Carnage they eventually released a CD in 1990 with only Amott still in the band.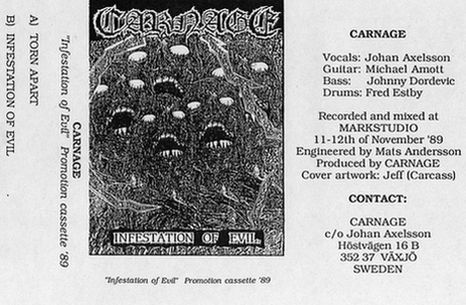 "There weren't many people in the Swedish death metal scene back then. When we got to know Michael, Johan and Johnny, our world expanded a bit. They were a bit older than we were and Michael was in contact with Carcass. I moved down to Vaxjo for a while. We were supposed to rehearse at the local youth club and got treated like kids. It was also difficult to find any work down there. I stayed there for a while, looking for a job but as we couldn't rehearse properly, I moved back to Stockholm. It was at the same time as Entombed recorded their first album in the Sunlight Studio. As we had decided to record the Carnage album in Sunlight and we couldn't rehearse properly in Vaxjo, I felt that my move down there was unnecessary. When I moved back to Stockholm Michael came with me."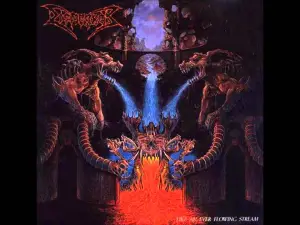 With Dismember, Estby enjoyed success and both recorded some great albums and toured the world. Estby left Dismember back in 2007, but he has not stopped playing music. He has been involved in numerous projects and made guest appearances.
Soon after leaving Dismember, he put together Necronaut, a death metal band which released its self-titled debut album in 2010. On the album were guest appearances by many of Estby's friends from the death metal scene, such as Tomas Lindberg (At the Gates), Nicke Andersson (Entombed), Chris Reifert (Death, Autopsy), Erik Danielsson (Watain), David Blomqvist (Dismember), Ulf Cederlund (Entombed), Hellbutcher (Nifelheim) and many more.
He also started The Dagger, a band more focused on classic blues-based 70s rock that released an album on Century Media in 2014. And, yes, David Blomqvist is also in this band and so is former Dismember bassist Tobias Cristiansson.
"It is fun to get to play something which I have never played before. Both David and I really have had fun with The Dagger where we really do it the way it was done back then. We really tried to get the sound straightforward and with the influences we've always had, to really play it the way it used to be done. One has to think a bit extra. You cannot play like you did in Dismember – just kind of 'meat and potatoes'. Here you get to be more dynamic and think a bit more," explains Estby his work with The Dagger.
"A lot of the music I wrote for Necronaut became The Dagger since I didn't want to include it on that album," says Estby of how The Dagger came about.
But The Dagger's future is in doubt. "The problem is logistics. I am out working, travelling all the time. And I have my girlfriend in New York and thus I'm there quite a lot. My plan is to try to move there."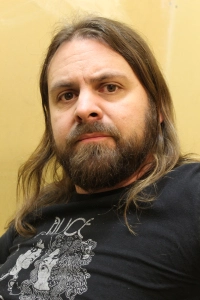 What keeps him busy these days is his work as tour manager and sound guy. "Yes, that is how it's turned out. I've done this for a long time now. I did it for The Hellacopters back in the days." Recently he has been on tour with bands like Enforcer, Millencolin, Imperial State Electric and The Datsuns. That keeps him on the road in North America, Japan and Europe.
The paths of Estby and Nicke Andersson have been and continue to be intertwined. In their youth they both worked at record shop House of Kicks in Stockholm. House of Kicks, founded by Carl von Schewen and some of his friends in 1986, was at the centre of the Swedish death metal scene.
When Andersson started The Hellacopters with Dregen (Backyard Babies, Michael Monroe), Estby was frequently part of their tour management and now Estby is tour manager for Andersson's current band, Imperial State Electric.
Estby and Andersson have also had their own recording studio in Stockholm, Gutterview Recorders, together with Dolf de Borst (The Datsuns, Imperial State Electric) but that studio is now being closed down. "I've got a few things going on in the US. We'll see if I can do some studio work over there but other than that I am on the road," says Estby who has never unpacked and is still on the tour bus after all these years.
His career highlights are many ("It was fun playing at Wacken in front of 30,000 people') but the one he is most proud of was a very special Dismember evening in November 2008. "We did a 20-year anniversary for Dismember at Debaser in Stockholm. I wasn't in the band any longer at that point, but I organised the whole thing on my own, more or less. I did the whole set up. It was a hell of a job and we managed to get all the past members of the band to participate," says Estby proudly.