Gig review: A fine evening of proper British rock with Thunder at Club Citta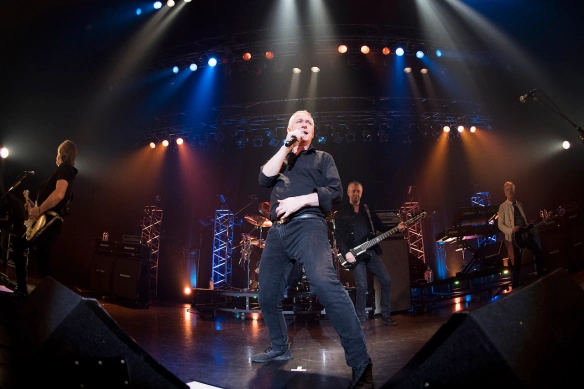 An evening of British rock music of the best kind with Thunder back on stage in Japan.
Thunder at Club Citta, Kawasaki, Friday 12th January 2018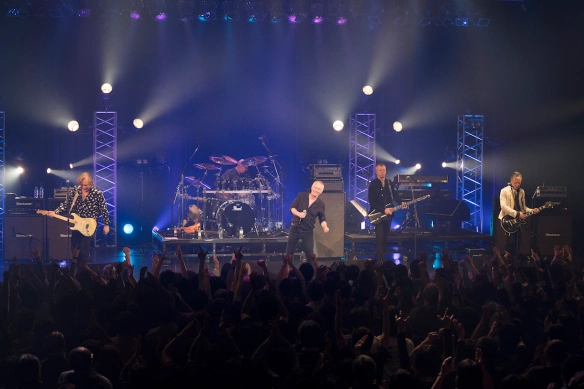 It's just over two years ago since British rockers Thunder last played in Japan and now they're back for three gigs for their Japanese fans. This evening at Club Citta in Kawasaki we get another perfect demonstration of how great music played by a great band can be delivered without any fancy big stage production. There are no gimmicks, no spectacular stage outfits, no pyro or big laser show, no Stonehenge replica or anything else. Just a great rock band doing what they do best: performing great rock music for their fans.
Fab musicians (Luke Morley and Ben Matthews on guitars, Harry James on drums and Chris Childs on bass) playing terrific songs – that is Thunder's foundation. And when you add vocalist Danny Bowes on top of that, it becomes awesome. Bowes is no doubt one of the best British rock singers ever. That voice, that feeling, his presence and his obvious love for performing for his fans. That is very hard to beat.
I bloody love this band because they always deliver. This evening they open with the terrific "Loser" from 2003's "Shooting at the Sun" album and follow that with "The Enemy Inside" from their latest album, "Rip It Up". We get a great set list of both old favourites and some newer material, including four songs from their most recent album. They have evolved from their early days when they had long hair and dressed in black leather. Since many years Thunder is now a great blues-based rock band.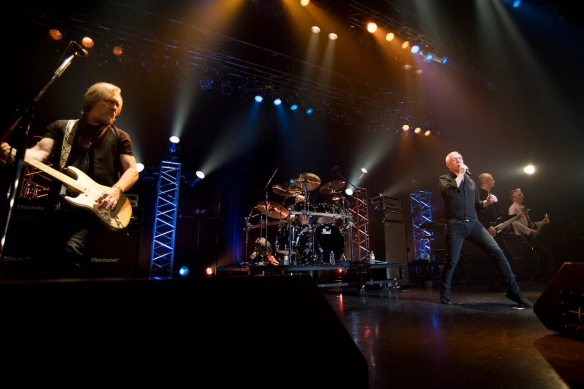 A fine evening of British rock comes to a close with "Dirty Love" from the band's 1990 debut album "Backstreet Symphony". This band is clearly one of the absolute best British rock bands in recent times. Fabulous!
www.facebook.com/thunderonline