Gig review: Nervosa kills the silence in Roppongi
A fantastic Roppongi evening in the name of thrash metal with high-energy Brazilian trio Nervosa.
Nervosa and Valkyrie at Club Edge, Roppongi, Tokyo on 8th February 2020
One of the more exciting bands in thrash metal in recent years has been the Brazilian trio Nervosa. They've been around for a decade, but it is more recently that they have started to become better known internationally. In 2019 they played at the legendary Rock in Rio festival and that created a lot of well-deserved attention for the band. This is the band's first-ever Japan tour and during their visit, they are playing three separate shows in Tokyo, including this final sold-out night at Club Edge in Roppongi.
The evening's opening act is Osaka thrashers Valkyrie. They give us raw, straightforward old-school underground thrash metal. They do a good job of getting the thrash-loving crowd warmed up ahead of Nervosa's much-anticipated show. Fronted by the fierce bassist/vocalist Fernanda Lira on bass and vocals, Nervosa also includes the band's founder Prika Amaral on guitar and drummer Luana Dametto. This is one powerful metal trio. They are so full of energy and talent that they seem to bounce onto the stage as they kick off the first song. The band's music is excellently aggressive in sharp contrast to how nice and humble the band's members are. This is fierce thrash metal with attitude. They are fab musicians with a bag full of great songs and they know how to properly entertain their audience.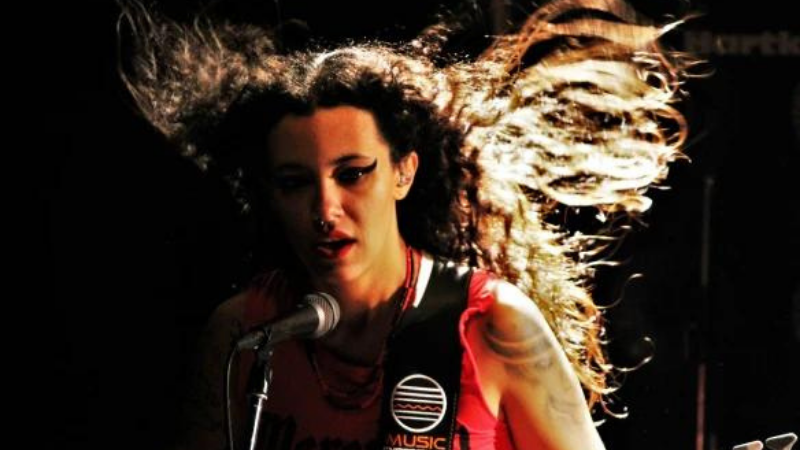 They open with "Horrordome" and follow it with "Justice Be Done" and "Intolerance Means War". What a start! The club is boiling and we get circle pits, stage diving and crowd surfing going from the start. The show continues with "Bleeding", "Arrogance", "Hostages", "Enslave" and "Time of Death". The setlist is flawless. We get a splendid version of "Guerra Santa", a song performed in Portuguese which is an anti-religion song about bad deeds being carried out in the name of God. Then we get a couple of the show's absolute highlights with the phenomenal songs "Kill the Silence" and "Raise Your Fist". The high-energy, sweaty show continues with relentless energy through the songs "Vultures", "Masked Betrayer", "Fear, Violence and Massacre", "Death!" and "Never Forget, Never Repeat". They finish a terrific show with their very own thrash metal anthem "Into Moshpit". The circle pits, stage diving and crowd surfing that have been ongoing during the whole show reach a peak. What a show! What a band! What an audience! This is how I like my Saturday nights in Roppongi! A big thank you to the promoter Metal Justice Tokyo who keeps bringing quality thrash metal acts to Japan.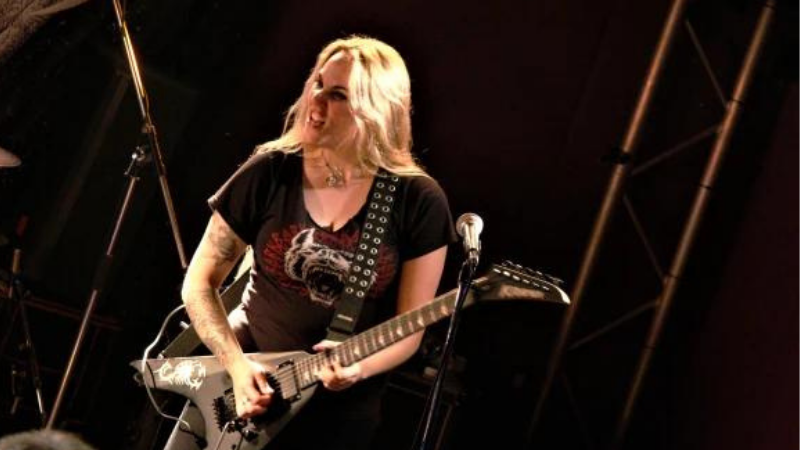 I am convinced that Nervosa will continue to climb higher and win ever more fans as they continue to tour and release new music. They are already planning for their next Japan tour as they had such a warm welcome on this first visit.