Album review: Dimmu Borgir "Eonian" | A symphonic black metal masterpiece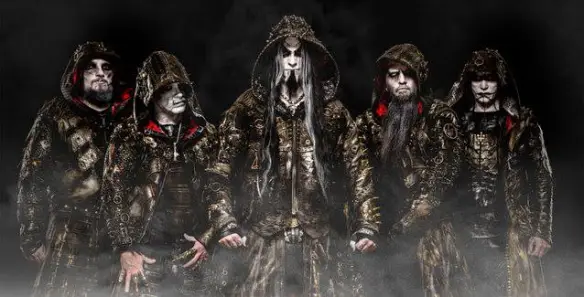 Norwegian symphonic black metal masters Dimmu Borgir are back with their first studio album since 2010. It's bombastically brilliant.
Norwegian symphonic black metal masters Dimmu Borgir have got a new album ready, the band's first studio album in eight years. It is massive. It is everything I had hoped for and more. It's sensationally good. It is Dimmu Borgir at its best with its trademark dark and bombastic melodic metal, combining sinister guitars with splendid choirs and prominent use of keyboards to create a fantastic soundscape. At times, as is the case with the tracks "Alpha Aeon Omega", "I am Sovereign" and "Rite of Passage", it sounds like a soundtrack to an epic movie. There are majestic choral arrangements here that could come straight out of "The Omen" movie.
Dimmu Borgir formed in Oslo, Norway in 1993. The band is fittingly enough named after an Icelandic volcano: this band is a Nordic force of nature. In its early days, the band had a rawer sound closer to other early Norwegian and Swedish black metal bands. Over time, Dimmu Borgir has evolved and created its own signature sound that is still best described as symphonic black metal. While they established their signature sound, they still offer quite a lot of variety within those parameters. On the splendid track "Interdimensional Summit" they manage to combine a lot of things, even managing to sound like "Floodland"-era Sisters of Mercy. Fantastic! Dimmu Borgir never lets any genre limit is creative output. Another immediate favourite is "Council of Wolves and Snakes" with its gloomy and haunting soundscape and what sounds like chanting by some sort of indigenous people. The album is rock solid with absolutely no weak spots. If you like dark symphonic melodic metal, this is a masterpiece you need in your record collection.
Dimmu Borgir's album "Eonian" will be released on 4th May via Nuclear Blast internationally and Ward Records in Japan.