EP review: Sodom "Partisan"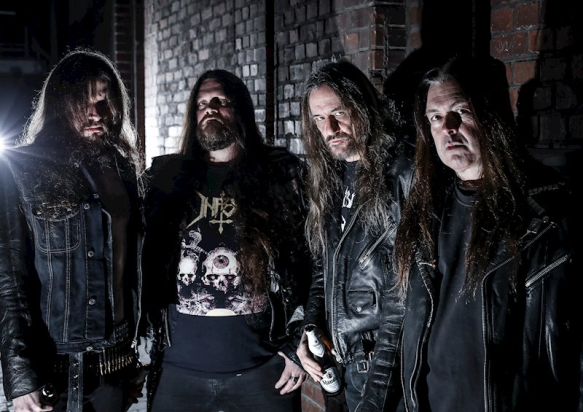 German thrash metal band Sodom is back with a new line-up and a brutal new EP. 
Sodom formed in Germany in 1981 and its debut full-length studio album "Obsessed by Cruelty" was released in 1986. Founder Tom Angelripper is still the main man in Sodom and he has now assembled a new line-up of the veteran German thrash metal band. Guitarist Frank Blackfire, who was in Sodom in the 1980s and who has also played in Kreator and Assassin, is back and he brings some of the old-school Sodom sound from around the time of "Agent Orange" with him. The new line-up also features guitarist Yorck Segatz (ex-Beyondition) and drummer Stefan "Husky" Hüskens (ex-Asphyx, Desaster). The new line-up is terrific and combines old-style, classic Sodom with some new vibes and adds some layers and nuances to the Sodom soundscape. This three-track EP features the brand new and brilliant studio tracks "Partisan" and "Conflagration" as well as a live version of "Tired and Red". The original studio version was on the band's 1989 classic album "Agent Orange". Here we get it in a splendid live version recorded at the Rock Hard festival earlier this year. This new EP is fast, dirty, high-energy thrash metal performed just the way we like it. One thing that is very telling about Sodom's music is that there is very little difference in sound between the studio tracks and the live track. It more or less sounds the same, which is a good thing as Sodom successfully manages to recreate its terrific live sound in the studio. This EP is a very appropriate way to announce that Sodom is back and it has a fabulous new line-up ready to attack.
Sodom's "Partisan" EP will be released on 23rd November via Steamhammer/SPV.