The Roppongi Rocks Music Awards – What rocked our world in 2018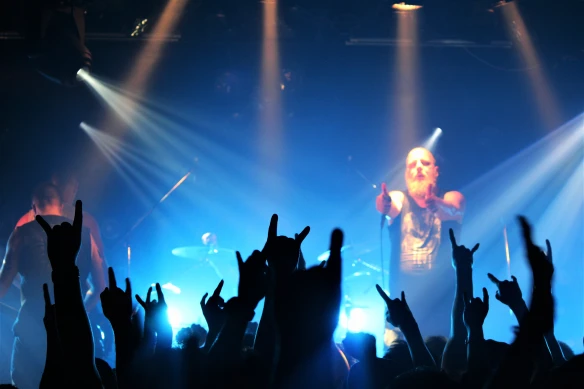 2018 gave us some fab rock music. There were too many great concerts, artists and records to mention them all. But here's Roppongi Rocks shot at mentioning some of the music that stood out as exceptional during the year.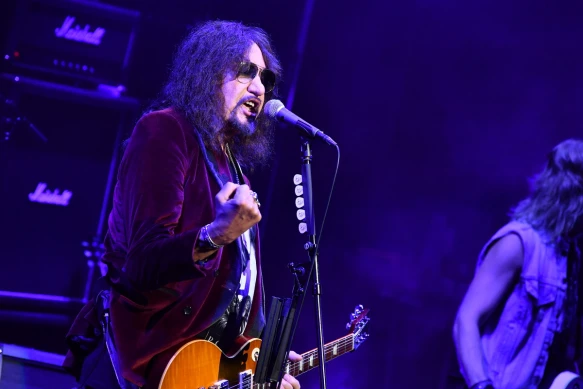 Gig of the Year: Legendary KISS guitarist Ace Frehley did a flawless set at Billboard Live in Roppongi. It was such a great experience to see him back on top of his game. Other exceptional gigs in Tokyo included Venom Inc, Machine Head, Death Angel, At The Gates and Marty Friedman.
Song of the Year: The Crown's "In the Name of Death". Brilliant, brutal and yet catchy death metal. Other favourite tracks included "Rain" by Loudness, "Take Away My Soul" by Uriah Heep, "Tattooed on My Brain" by Nazareth and "To Drink from the Night Itself" by At The Gates.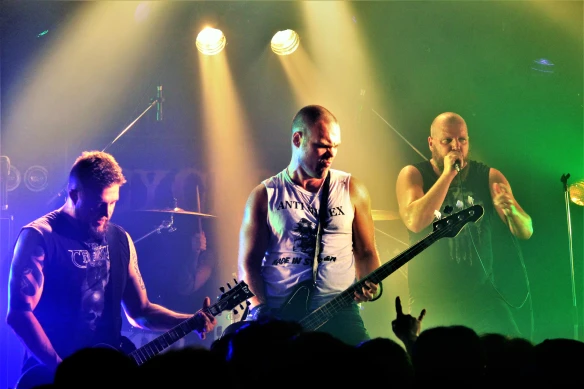 Extreme Metal Album of the Year: Sweden's The Crown back in fine form with furious new album "Cobra Speed Venom". They also backed it up with a great Japan tour. Other favourites included "TerrorVision" by Aborted, "To Drink From The Night Itself" by At The Gates and Watain's "Trident Wolf Eclipse".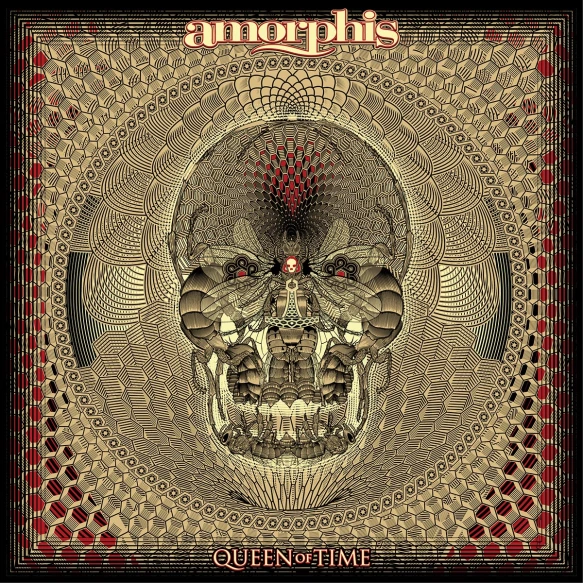 Heavy Metal Album of the Year: When it comes to heavy metal, Finland and its top bands are always contenders. Top of the heap was Amorphis whose new album "Queen of Time" is based on the by now well-established Amorphis sound which combines heavy metal with great melodies, heavy guitar riffing with dreamy keyboard soundscapes and clean singing with growling. Other favourites included Nervosa's "Downfall of Mankind", Riot V's "Armor of Light" and Loudness' "Rise To Glory" as well as Thundermother who bounced back with an exquisite self-titled new album.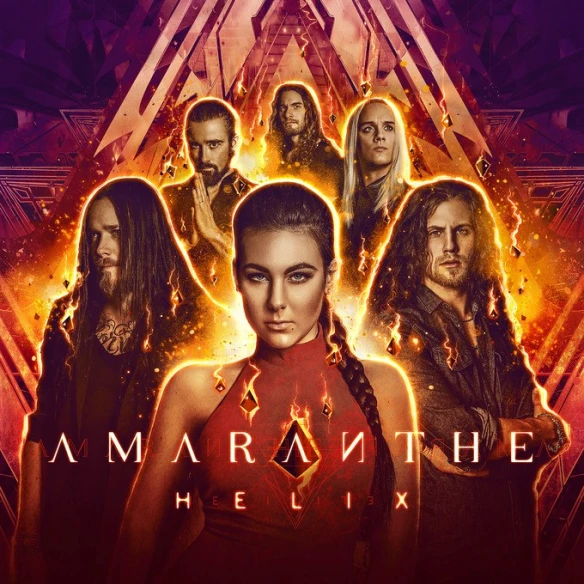 Melodic Metal Album of the Year: Sweden's modern melodic metal band Amaranthe returned with "Helix" and proved that they once again could top their previous albums. Fast-paced and catchy modern metal bursting with energy and with some great new twists.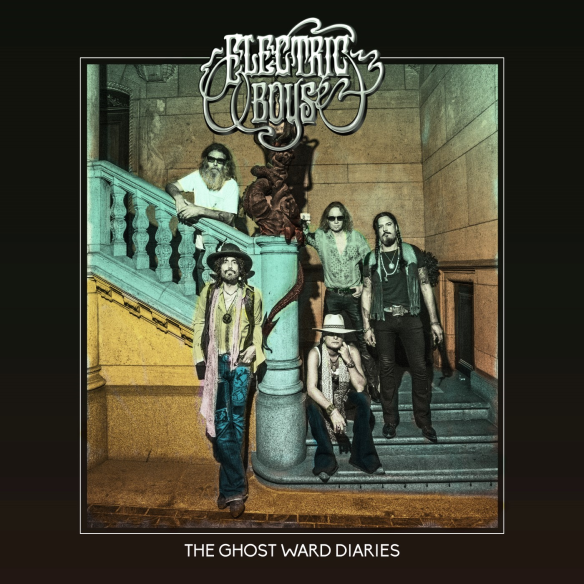 Classic Rock Album of the Year: Swedish groove masters Electric Boys are now all grown up and play a more mature, classic-sounding rock on fab new album "The Ghost Ward Diaries". Other favourites included Graham Bonnet Band's "Meanwhile, Back In The Garage" and The Night Flight Orchestra's "Sometimes The World Ain't Enough".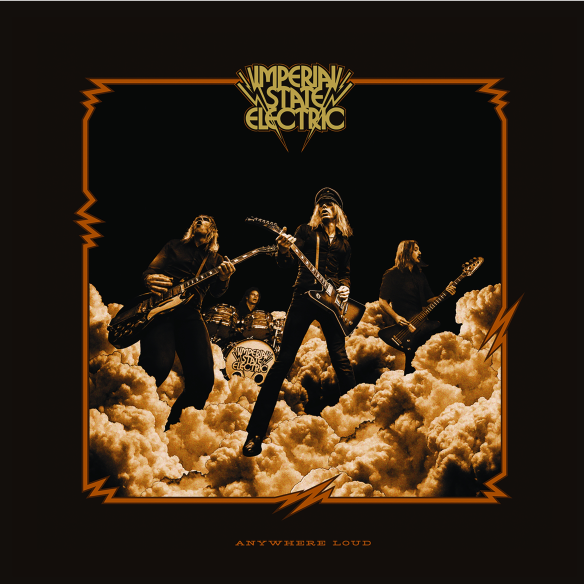 Live Album of the Year: "Anywhere Loud" by Sweden's Imperial State Electric is a fab live album in the old tradition. It doesn't hurt that parts of it were recorded in Tokyo with Fred Estby at the soundboard. Other strong contenders included "Live at the Apollo" by Yes featuring Jon Anderson – Trevor Rabin – Rick Wakeman, Alcatrazz's "Live in Japan 1984", Overkill's "Live in Overhausen", Anthrax's "Kings Among Scotland", John Corabi's "Live 94 (One Night In Nashville)" and, of course, Marty Friedman's "One Bad M.F. Live".
Big Love Award: Tony Dolan! The legendary British metal man (Venom Inc, M-Pire of Evil, Venom, Atomkraft) visited his Japanese fans three times during the year – first with Venom Inc and then twice on his own. He is a terrific artist and one of the nicest blokes in metal. He always takes time to personally meet and connect with his fans.
Video of the Year: Ghost released "Rats", a terrific video (think Michael Jackson's "Thriller" meets "Lick It Up" by KISS) for a splendid song.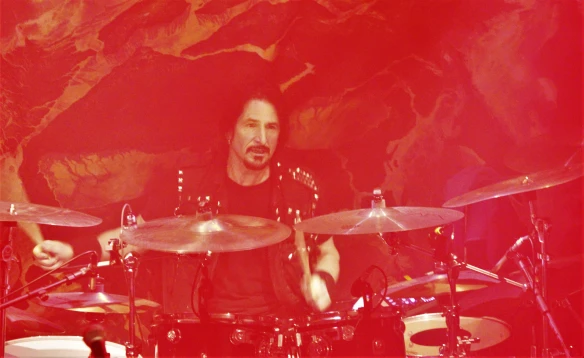 Energy Injection of the Year: Canadian drummer Randy Black (Primal Fear, Annihilator, W.A.S.P.) who gave German thrash veterans Destruction a new life when he joined the band.
Newcomers of the Year: Some of our favourites among the newcomers were Electric Feel Good (rural Swedish rockers playing blues-rock like it's nobody's business), Detraktor (hard-hitting and groovy German crossover thrash metal), Carchosa (one-man thrash/death metal band from Sweden), Japan's Hell Freezes Over who finally released their terrific debut EP and Nightstage whose debut album is full of classic-sounding American rock.
Congrats to the winners and apologies for all the great music from 2018 that we've forgotten to mention here. Now on to 2019! Cheers!