Album review: Toy Called God "Dirt On Your Coffin"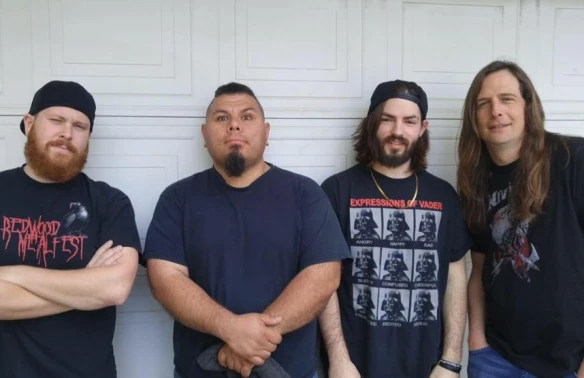 Bay Area rockers Toy Called God have a rather American sound. They call it groove metal and I can see where they are coming from although I think this is broader than that.. There are some rather heavy riffs on many of the tracks, but basically this is good old radio-friendly American alternative rock music that can work as well in a stadium as in a small club.
"Dirt On Your Coffin" is the Californian band's third full-length album and it shows. They have quite a few great tunes on the album, such as the title track "Dirt On Your Coffin", "Numb In A Bottle", "Warning Shot" and "Justice".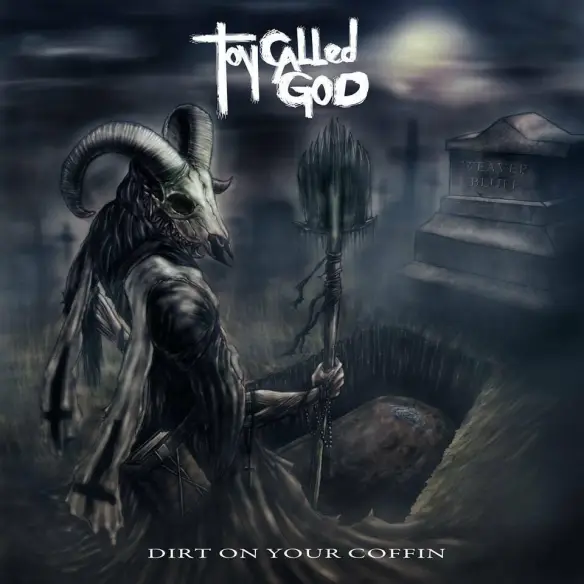 The album has bits that live next door to Foo Fighters (but in a dirtier and more run-down house) and there are some hints of Black Stone Cherry in there as well. They have a goat skull on the album cover and that is always a good sign, but there is nothing really dangerous about this music. This is good but perhaps a little bit safe.
In songs like "False Prophet", "Push Me Down" and "Drop On The Pile", we get some Monster Magnet-type stoner rock. In "Shackled" we get some serious groove going – a bit like Swedish groove rockers Electric Boys.
Good American rock this fine album gives us.
Toy Called God – band members
Marcus Lance – vocals
Paco D'Rocker – drums
Dustin Phillips – bass
Patrick Donovan – guitar
www.toycalledgodband.com / www.facebook.com/toycalledgodband
Toy Called God "False Prophet" Official music video