Album review: Vetten Äpärät "Syntyi Talven Kyynelistä"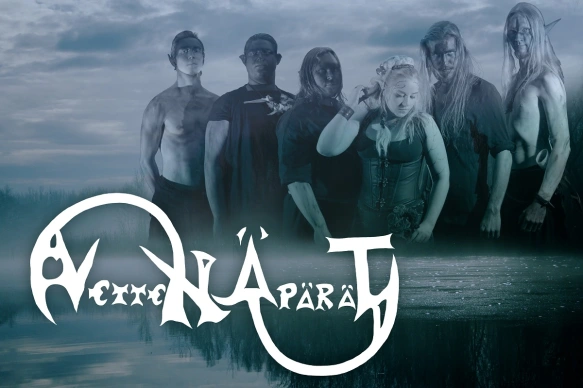 Vetten Äpärät: Modern Finnish folk metal in a Nordic fantasy land.
Finnish folk metal band Vetten Äpärät was founded in Helsinki, Finland in 2006. Despite having been active for ten years, this is the band's debut album. At times, actually most of the time, this album comes across as very, very Finnish and I love it. This is a band with an identity. Most of the lyrics are in Finnish and it fits well with the whole theme of folk metal in a Nordic fantasy landscape.
The album has some slower parts (such as "Grief of Woods"), even some spoken words sections, but for the most part this is fast folk metal. Some of it beautifully brutal like a bunch of logs from a Finnish forest being thrown at you. This is not too dissimilar to Finnish pagan metal masters Moonsorrow, but it is somewhat different. There is certainly a foundation in pagan metal here but there are plenty of folk and fantasy touches to this band's music. We also get traces of progressive metal with generous use of keyboards on many of the songs. Lyrically it is a fantasy concept album about a peasant's journey and fight for survival. He marches on, through the dark Finnish forests, through battle fields and eventually he faces the rude awakening of nature and its fightback against the humans.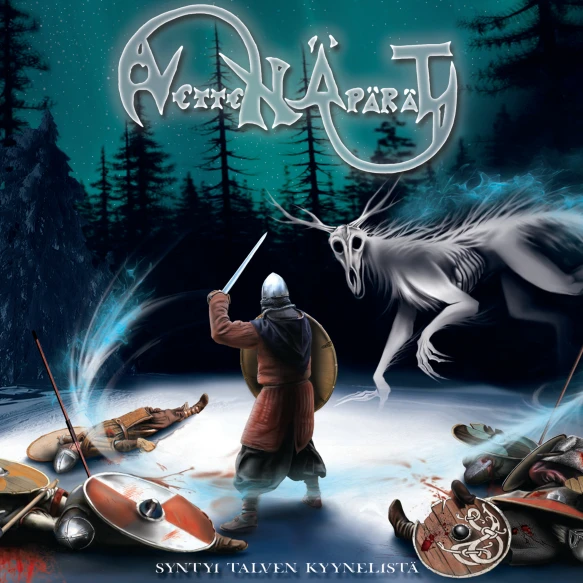 "Wind of Exhaustion" is perhaps the album's best track. "Ice Made New Kingdom:" is a glorious fantasy musical story that works great. The tracks on the album are a collection of the band's creative output over the past decade. It ranges from aggressive metal to traditional folk melodies.
Overall this is a very enjoyable folk metal album that once again shows the world that Finland is one of the world's leading metal nations.
Vetten Äpärät's album "Syntyi Talven Kyynelistä" is out now on Inverse Records.
Vetten Äpärät – band members
Sami Ferm – vocals and flutes
Aleksi Kulmala – lead guitar
Leo Lemmetty – rhythm guitar
Jarmo Luopa – bass
Irene Penttonen – keyboard
Anton Nisonen – drums