Album review: Texas Hippie Coalition "Dark Side of Black"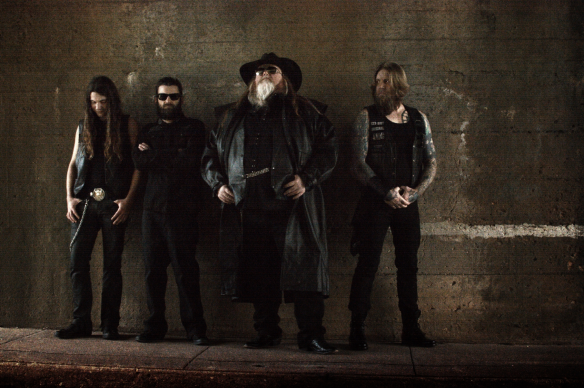 Texas Hippie Coalition gives us modern American hard rock with deep Texan roots on its new album, "Dark Side of Black".
"Red dirt metal" is what Texas Hippie Coalition call their own music style. The opening track, "Come Get It", almost resembles something like a grown up and better version of Butcher Babies' "Monsters Ball". Not bad at all, but it gets much better.
"Dark Side of Black" is the band's fourth full-length album and it gives us a great modern American hard rock with deep Texan roots. This is fun, rather enjoyable rock. It is big, powerful American sounding rock. Modern metal with frequent mood and tempo changes in the music. The music is quite heavy at times and the band's Texan roots shine through. There is a foundation of Southern Americana rock here.
The album has been produced by Sterling Winfield (Pantera, Hellyeah) and some of that Pantera-style groove metal can be detected on the album. I can certainly hear a lot of Monster Magnet-style stoner rock in the mix and bits and pieces from Machine Head. In "Knee Deep" the band visits Lynyrd Skynyrd's backyard and then returns to more modern hard rock territory.
"Villain" has got a great groove and "Rise", a heavy rocker, is another clear favourite on the album. "Hit It Again" is a terrific singalong track that will no doubt fats become a crowd favourite at the band's gigs. The album closes with "The Gods Are Angry" which is similar in style to the opening track.
"Dark Side of Black" is out now on Carved Records.
"Dark Side of Black" – track listing
Come Get It
Angel Fall
Shakin' Baby
Knee Deep
Villain
Into The Wall
Dark Side
Rise
Hit It Again
Gods Are Angry
Texas Hippie Coalition – band members
Cord Pool – guitar
Timmy Braun – drums
Big Dad Ritch – vocals
John Exall – bass