Interview: Angela Gossow – from rock star to manager
Angela Gossow, one of the most well-known women in heavy metal and legendary Arch Enemy vocalist, talks to Roppongi Rocks about her time as Arch Enemy's frontwoman, her reason for stepping down from the stage and the tough job of business management in the music industry. She also reveals that she will manage Alissa White-Gluz's new, yet to be disclosed, solo project.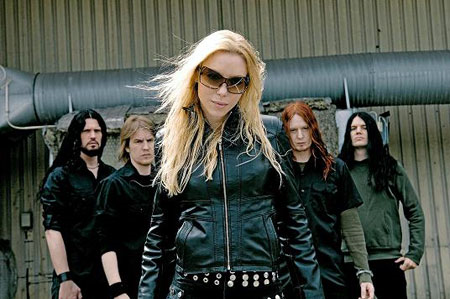 After 13 years as Arch Enemy's vocalist, German-born Angela Gossow shocked the heavy metal world in 2014 with the sudden announcement of her retirement from the band. While she is no longer performing with them, she has remained closely involved with Arch Enemy as their business manager.
What was your biggest moment as Arch Enemy's vocalist?
"Actually, going on stage in Japan for the first time. We had over 2,000 people at the first Tokyo show – and they knew all the lyrics. After this show, we knew we'd done something right. We got a lot of love on this tour. It carried me through the first album cycle and its up and downs."
How did you decide that growling was your vocal style of choice as a young artist?
"I liked that vocal style. Actually, it's the most comfortable way for me to sing."
Why did you decide to leave your role as Arch Enemy's vocalist in 2014?
"There's a time and place for everything. I started out in 1991. I was simply losing the joy to be doing this, living a life on the road. So I decided to step down rather than pretending."
What made you move into artist management?
"I took over management in 2008 already, after I noticed our previous manager was making a nice chunk of money, but we – the artist – did not at all. We hardly managed to get by. That couldn't be right. A lot of things changed for us since then. I think most managers take way too much out of the artist's pocket. Like 20% of the gross income, then they waste away what's left, no regards for the budget and the fact the artist should really make the most out of it. I've changed that. I take a lot less commission and I always make sure the artist makes more money than me at the end of the day!"
Is it an advantage that you in your current role as Arch Enemy's manager have a background as a long-time band member?
"Yes, of course. I know their preferences, their living situation, what they want to get out of it. It's not all about the money. The guys and lady in Arch Enemy love to be on the road, go to new places, visit friends, etc. I make sure there's time and room for that as well. Life's too short to just be rushing through faceless cities."
How did you go about securing Alissa White-Gluz as your successor? Did you have her in mind before you decided to step down?
"Kind of. I took notice of her a couple of years ago, she came to an Arch Enemy show in Montreal and told me 'Wages of Sin' was her reason to get into growling. I checked out her stuff, I was really impressed. When I started to think about my future and the future of the band, I decided to approach her. There's not many out there who'd be up for that task, it's easy to throw some clips on YouTube and pretend to be serious. But the real game is much tougher. You'll be out there performing no matter how you feel, you got a responsibility. You need to step it up big time to become a professional touring and recording musician. You need discipline, health and talent. She's got it all."
For last year's Loud Park festival in Tokyo and this year's successful Black Earth tour in Japan, you brought back original singer Johan Liiva to the band. Did you ever consider that you should come back to the band for some special appearances or is that too early to even consider?
"For me personally – and the band – it's too early to consider. We've been asked a couple of times, but for the time being, it's a definite no."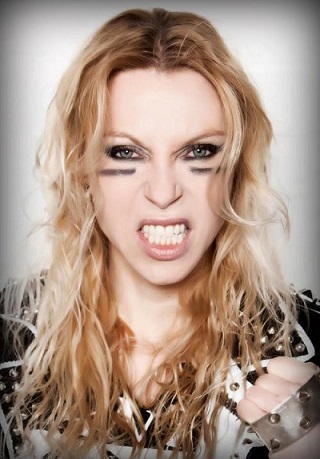 Obviously, Arch Enemy is a very active band and you are also managing Michael Amott's other band, Spiritual Beggars. Thus, I am sure you have your hands full. But have you also started to manage other artists or is that part of your future plan?
"I've started to manage Alissa's new solo project, there will be an announcement soon. Stay tuned!"
The music industry has evolved in recent years and revenue models have in many cases seen dramatic changes. How has this impacted the way you work with your artists from a business perspective?
"Like I said, I think it's wrong to take too much commission. Also, there are markets you don't need to utilise a booking agent, but do it yourself. This way you save another 10% agent fee. It's all about planning ahead and avoiding extra costs. Book your flights early, make sure your passports and visas are issued in time. Artists make money touring – but if touring becomes too expensive or you have to cancel a tour due to missing paperwork, you are ruined. It's a manager's duty to keep a good cash flow, review label and publishing statements, make sure all shows, etc. are being paid for, know the places you need to get an advance, take no risk with work permits, hire good crew and organise everything well ahead of time. Losing money and having stressful moments is threatening for a band's existence. Be on top, sober and alert. Know what you are doing. Numbers don't lie."
Read Roppongi Rocks' review of Black Earth's 2016 Tokyo gig here.
www.facebook.com/angelagossowofficial