EP review: Riket "Avarter"
Riket is Swedish death metal performed in Swedish by Swedes. Great stuff!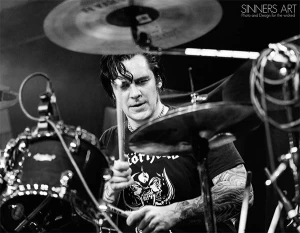 Two current members of Netherbird – vocalist Johan Nephente Fridell and guitarist/bassist Tobias Jakobsson – got together with former Netherbird drummer Adrian Erlandsson (At the Gates, The Haunted, ex-Cradle of Filth, Paradise Lost) – to form Riket and to have some fun while creating new death metal without the pressure that comes with major releases.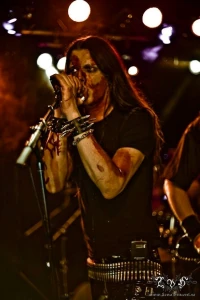 Riket was formed as an outlet for the members to try some ideas outside of their regular bands. Based on this four-track EP, these ideas work very well. "Riket" is Swedish for "The Kingdom". It is not only the band name and the band members that are Swedish, Riket's lyrics are all in Swedish too. As a native Swedish speaker, maybe I am biased, but it works well and the Swedish lyrics make this a bit different from what the three gentlemen do with their other bands. Riket's music has a great spontaneous underground quality to it.
While the EP only contains four tracks, we do get a fair bit of variation of death metal styles within these tracks. It is clear that the trio is having fun playing together as Riket. This side project is likely to remain a side project as the members are quite busy with their other bands, but Riket is a fun treat for people who like quality death metal. Make no mistake about it, Riket is a great and somewhat different death metal band well worth checking out.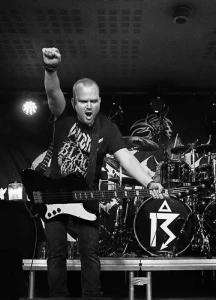 Riket's "Avarter" EP is out now in digital format on Scarecrow Recordings. A limited edition 7" vinyl version will be released on 1st September by Black Lion Productions.
www.riket.org / www.facebook.com/riket.official
www.blacklionprod666.bigcartel.com / www.facebook.com/blacklionprod666