Album review: The Devils Music – Daniel Finch returns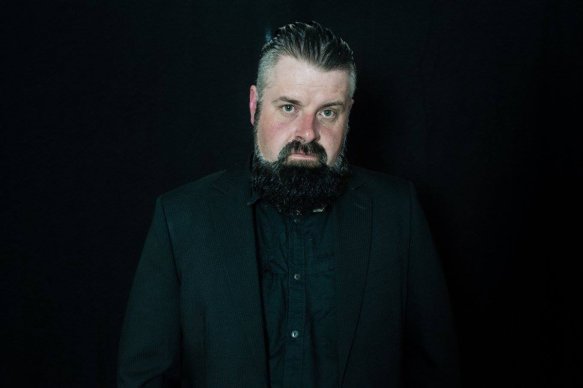 Former Devilment member Daniel Finch is back bigger and better with The Devils Music.
The Devils Music's self-titled debut album opens with two knockout tracks, "From Beyond" and "Can You Hear Me", and it continues from there. This is a rock-solid and modern metal album captained by Daniel Finch. The album's press release refers to this music as "Machine Head meets Cradle of Filth" and that is a pretty accurate description of what this is. I love old-school heavy metal as much as the next guy, but sometimes it is refreshing to hear something that sounds modern and different but still heavy as fuck.
The tracks on this album were originally written by Daniel Finch for the second Devilment album. Finch was a founding member of Devilment which also featured Dani Filth of Cradle of Filth. When Finch left Devilment in 2014, he took the songs with him. He continued to work on them and they then became the basis for "The Devils Music".
We certainly hear some resemblance to Devilment here, and we get some of those theatrical touches that we are used to from both Devilment and Cradle of Filth. But this is somewhat different and, in my humble opinion, actually better.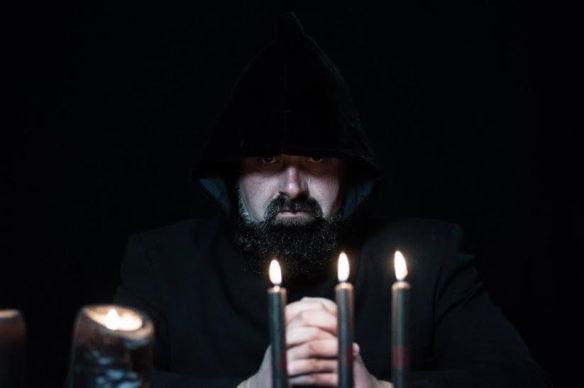 This is big, fairly heavy and bombastic music with a big sound. It is also quite varied, especially on the vocal side where we get treated to a number of different vocal styles throughout the album as Finch has invited a number of guest vocalists, including Jambles Darby (The BloodShake Chorus), Vlad "Viper" Yasinsky (Viper Inc) and Lee Margaillan (Collapse The Sky).
On "Cthulu" it sounds as if Sisters of Mercy have recorded an extreme metal track. Weirdly great. Love it. And on the closing track, "Hate" we get some electronica and altrock mixed in with the heaviness and, again, it works. This band is not afraid of pushing the limits and the resulting album is great.
Recorded at Holocaust Studios in Suffolk, UK by producer D-Rock, who also plays drums on the album, the production on this album is excellent. The album's produced by Finch/Jensen & Fennell and mixed and mastered by Jordan Fennell at Scorpio Studios.
The only problem with this kind pf project-based album is that it will be tricky to get a proper band together to tour this music. But let's hope I'm wrong here, because I would love to experience this live.
The Devils Music's self-titled debut album is out on 2nd September on Coffee Jingle Records.
The Devils Music – band members
Daniel J Finch – guitar and keyboards
Paul Jensen – bass
D-Rock – drums
www.facebook.com/thedevilsmusicuk