Album review: Liv Sin "Follow Me"

Swedish rock band Sister Sin may be dead and buried – but long live vocalist Liv Sin. She's back with a fabulous solo album packed with great heavy metal.
When Swedish rockers Sister Sin called it quits at the end of 2015 after some 13 years, vocalist Liv Sin decided to go solo. Now her solo album is about to be released and what a solo debut it is. To stop singing was never an option for Liv and we are grateful for that. On this album, Liv is backed up by a quality band consisting of guitarists Patrick Ankermark (Viktoria Haze, The Hellshake, T-virus) and Chris Bertzell (Unangel, Three Days In Darkness, Esoteria), bassist Tommie Winther (Refuel) and drummer Per Bjelovuk (Aggressive Chill, Cowboy Prostitutes).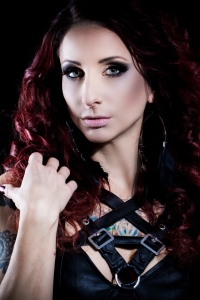 Live Sin's solo debut "Follow Me" is a rock solid album: high energy, riff heavy and in your face. Liv Sin wants your attention.
Musically, Live Sin has a foundation in proper 80s heavy metal but with a modern touch. It is sort of a cross of W.A.S.P. (think those great melodies), Accept and Iron Maiden (think those guitar riffs and the bundles of energy) with some Judas Priest on top. It's "The Last Command" and "Metal Heart" baked into one and served with a side dish of "Painkiller". With that foundation and the addition of Liv's voice, this album is fabulous. Liv's voice is powerful and she's got attitude and plenty of talent.
For the album's production, Liv has taken help from Fitty Wienhold (U.D.O.) and Stefan Kaufmann (ex-Accept, ex-U.D.O.), which probably has not hurt that fantastic grounding in 80s heavy metal. But make no mistake about it, she still manages to sound current and relevant. This is no retro album.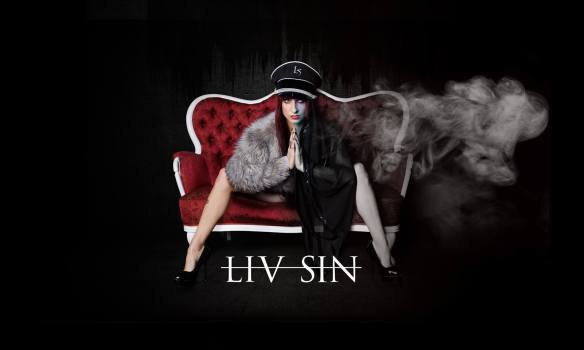 The single "Let Me Out" is an anthem and a potential hit. "Godless Utopia" is fantastically energetic and bombastic with some Megadeth touches to it. In "Immortal Sin", a cover of a song by Rob Halford's old band Fight, Liv Sin walks into Sisters of Mercy territory thanks to the gothic guest vocals of Jyrki 69 from Finnish band The 69 Eyes. Not bad at all.
But most of this album is metal to the bone. Another star guest is Schmier from German thrash metal veterans Destruction who appears on "Killing Ourselves To Live". "Emperor of Chaos" and "Hypocrite" are the album's most brutal and perhaps best songs. Relentless heaviness, just the way we like it.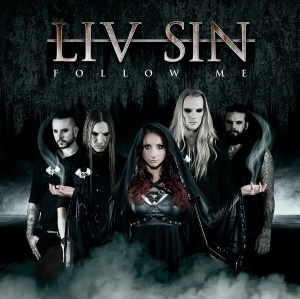 Liv Sin's "Follow Me" will be released via Despotz Records on 28th April.