Album review: Bombus "Repeat Until Death"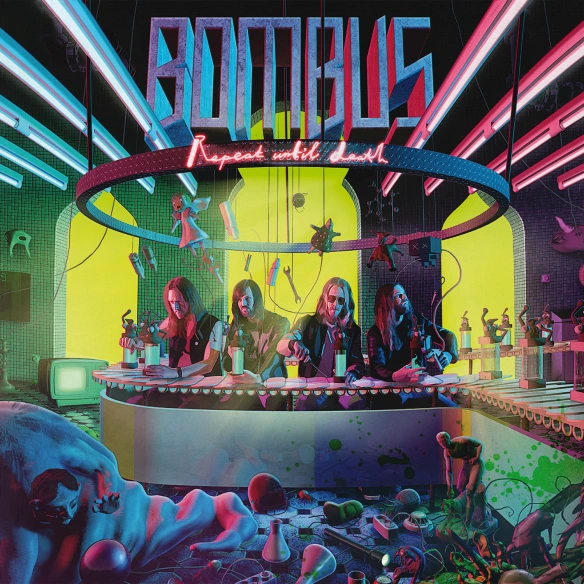 Bombus is back with its third full-length studio album. Bombus is great, straightforward riff-happy hard rock with some great singalong rock anthems that should really work well live. Bombus sounds like a perfect festival act.
Founded in Gothenburg, Sweden in 2008, the band released its debut album "Bombus" in 2010. In 2012 the boys signed a record deal with Century Media and released "The Poet And The Parrot" in 2013.

The new album opens strongly with the no-nonsense "Eyes On The Price" (presumably they mean "Eyes On The Prize", no?) and continues even stronger with the anthem-like "Rust" (with the great singalong line "We come from the north!"). "Deadweight" then picks up with a faster pace to keep this album on course. All the nine songs on the album are good. "Repeat" is a great one and "I Call You Over" is a clear favourite with its slow but heavy and big sound. This can easily turn into a live favourite at Bombus gigs. The title track "Repeat Until Death" is one of the album's strongest tracks. Great, scruffy and dirty, no-nonsense hard rock.
Bombus is a great hard rock band who has clearly found a sound that works. There are echoes in here of bands such as Motörhead, AC/DC, Backyard Babies, Monster Magnet and much more. These influences have been melted down to create a distinct Bombus sound that is quite appealing. I like it.
Bombus – band members
Feffe Berglund – vocals, guitar
Matte Säker – vocals, guitar
Peter Asp – drums
Ola Henriksson – bass