Gig review: Marty Friedman "Energy Oasis" tour finale
A smashing high-energy tour finale in Shibuya for guitar wizard Marty Friedman and his ridiculously great band.
Marty Friedman at WWW, Shibuya, Tokyo, Japan on 31st October 2022
It is not often a two-hour instrumental performance by a group of world-class musicians can best be summed up as "Fuck yeah!". But Marty Friedman is not your average musician. On Halloween, Marty Friedman performed the final gig on his "Energy Oasis" tour of Japan. As always, Marty was backed up by a world-class band. Having seen Marty perform many shows in recent years, it was a tad bit heavier than normal this time. Sure, we got the exquisite "Night" – perhaps the finest song Marty has ever recorded – as well as "Miracle", "Valley of Eternity" and "For a Friend". But, overall and to my delight, this evening's performance was filled with energy and heavy music. They opened with the excellent "Stigmata Addiction" from the 2006 album "Loudspeaker". "Whiteworm" was an obvious highlight this evening as was "Undertow". Another "Loudspeaker" favourite, "Paradise Express", was performed in an excellent version and "Self Pollution" blew me away. This was perhaps the best set I have heard Marty perform. He always delivers, but this was special even for a Marty show. The on-stage banter between Marty and the band members was funny and often self-deprecating. All done in Japanese. This band is so full of skills that it almost hurts listening to them. The band has been backing Marty for quite some time now, with bassist Wakazaemon being the only more recent addition. And, my oh my, what a find she is! She's got swagger on stage and knows how to play that lefthanded five-stringed bass like it's nobody's business. Naoki Morioka is a fab guitarist, perhaps best known for his work with Zard and dps. Being "the other guitarist" in a band which is led by Marty Friedman can't be the easiest gig, but Naoki just gets on with it. He has the skills to deliver. He's neither afraid to get into guitar duels with Marty nor to attack the audience with an extended guitar solo during the end of the track "Beautiful Freak". Chargeeeeee on drums no longer needs any introduction. His energy and talent behind the kit are mental. Visually he looks like a cross between Mötley Crüe's Tommy Lee and the Muppet Show's Animal. But don't be fooled by his looks and over-the-top stage performance. This barefoot maniac combines the craziness with insanely good drumming that Tommy Lee can only dream of. The core band was complemented by support musicians on keyboards, cello and violin on certain songs. Marty himself was on fire this evening in Shibuya. He clearly feeds off the interaction with both his band and his audience. It is one thing to be a technically world-class musician. It is quite another to be a real entertainer that can engage an audience with a two-hour instrumental performance. Marty is both. Audience interaction is always important for Marty and this evening he invited a guitarist in the audience to come up on stage and jam. Marty knows and loves his audience. He knows how to engage and entertain them. This gig was indeed an oasis of energy! Otsukaresama deshita, Marty and your ridiculously great band. You never cease to impress me and you always entertain me. Cheers for the music!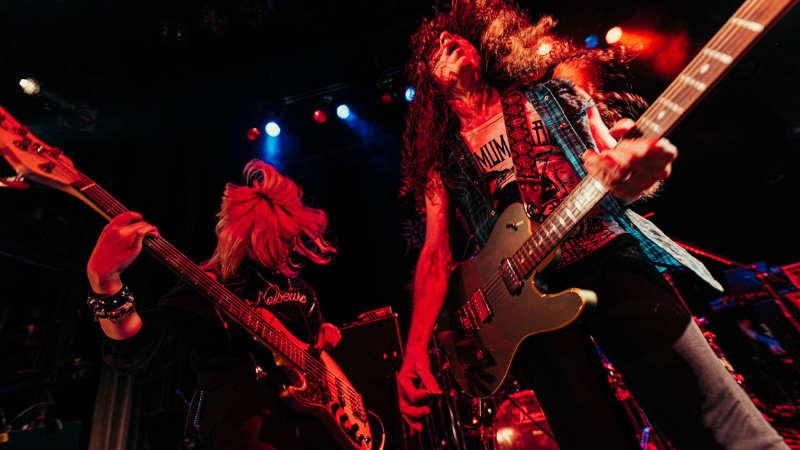 Photos by Shoma Yasukawa.
www.facebook.com/martyfriedman.official