Album review: IBUKI "Storm of Emotion"
IBUKI serves up some tasty and high-energy Japanese power metal on her second solo album.
Japanese power metal is a peculiar musical sub-genre where Western-style power metal meets 1990s-style J-pop and Japanese rock. The musical style is perhaps not to everyone's liking, but if you are not too narrow-minded and just want to be entertained, this is great stuff. It's good fun. Tokyo-based Japanese vocalist IBUKI has a terrific voice with an impressive four-octave range vocal range. It's made to sing this kind of music. Having grown up on J-pop, IBUKI then moved into rock and metal. In the past, she has sung with the bands Cross Vein, Art of Gradation and Disqualia. She has also done many collaborations, including with fab guitarist Rie a.k.a. Suzaku.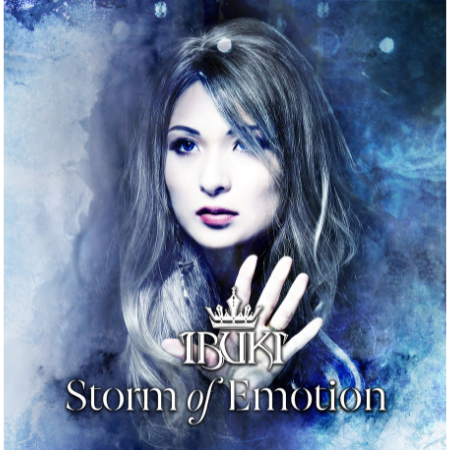 "Storm of Emotion" is IBUKI's second solo album and it follows 2018's "Ex Myself". The album contains six fast, riff-happy and very catchy songs plus the obligatory power ballad "Mata Kimi ni Koi Shiteru". The track "MUGENZOU" is terrific in its bombastic too-much-of-everything glorious marriage of metal and pop. Collectively, the album's seven tracks clock in at just under 30 minutes and what an over-the-top and enjoyable half-hour that is. This music truly is a proper blend of the power metal and J-pop genres and it works very well. It has the terrific melodies and hooks of J-pop but is performed with thundering drums and a wall of guitar riffs all built around the vocal talent of IBUKI which is always at the centre.
IBUKI's new album "Storm of Emotion" will be released internationally on 17th December via Setsuzoku Records.