Review: Imperial State Electric "Anywhere Loud"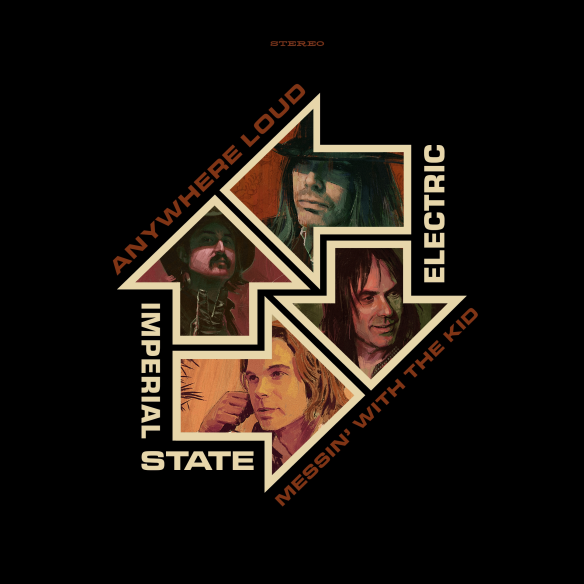 Today Swedish rockers Imperial State Electric, led by Nicke Andersson, released a great little track called "Anywhere Loud". The new single is released digitally and on vinyl on the Psychout Records label.
On this new single, Imperial State Electric gives us a smokin', upbeat song, a roller-coaster rock tune with a great melody, great singing, a great guitar solo and a terrific production. It sounds modern and at the same time it has a classic rock vibe to it. It's a terrific track with a shout-along feel to it.
Nicke Andersson is a talented musician who kicked off his career as drummer for death metal legends Entombed between 1989 and 1997. Then he founded The Hellacopters with Dregen of Backyard Babies and he's also been active with soul band The Solution and many other projects. He's got a lot of great music under his belt but this single must be one of the best things that Andersson has ever done. It's two minutes and 27 seconds of fast-paced, catchy rock. It's a proper single track, the way singles used to be back in the days when people went down to the local record store and bought a 7-inch single with a great song they've heard on the radio.
Imperial State Electric makes me want to dance and party, open a record store or start a radio station. This is very catchy stuff, the sort of song that works great at a rock festival. If people still listened to radio, this would have been a radio hit on heavy rotation. Get your wallet out and buy yourself a Christmas present that will get you in the mood. I love it. Single of the year?
Imperial State Electric – band members
Nicke Andersson – vocals, guitar
Dolf de Borst – bass
Tobias Egge – guitar
Tomas Eriksson – drums
www.imperialstateelectric.se / www.facebook.com/imperialstateelectric