Album review: Witchery "In His Infernal Majesty's Service"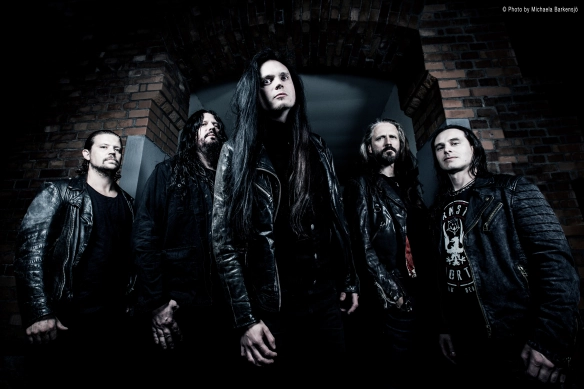 Witchery, the blackened extreme metal band from Sweden, is back with a new smoking album.
Witchery has been around for two decades and this is their sixth studio album. While they're not (yet) the most famous band on the scene, there is some serious pedigree in this band: current and former band members have played with bands such as Arch Enemy, LIK, Dark Funeral, Mercyful Fate, The Haunted, Marduk and many more.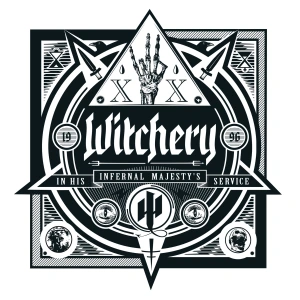 "In His Infernal Majesty's Service" is the band's first studio album in six years and they have assembled a new line-up to get the job done: Angus Norder (vocals), Jensen (guitar), Rikard Rimfält (lead guitar), Sharlee D'Angelo (bass) and Chris Barkensjö (drums). The new album also features guest appearances by Hank Shermann (Mercyful Fate, Denner/Shermann), Jason Netherton (Misery Index) and Nicholas Barker (Lock Up, Cradle of Filth, Dimmu Borgir, Brujeria, Ancient, Leaves' Eyes).
This is a fast and brutal album and it is very, very good. If you like quality extreme metal, Witchery is well placed to be one of your favourites. To define the band's music and shove it into a certain sub category of metal is tricky. Here we get a lot influences from across the metal spectrum: death metal, black metal, thrash metal, some speed metal, good old heavy metal and a lot more.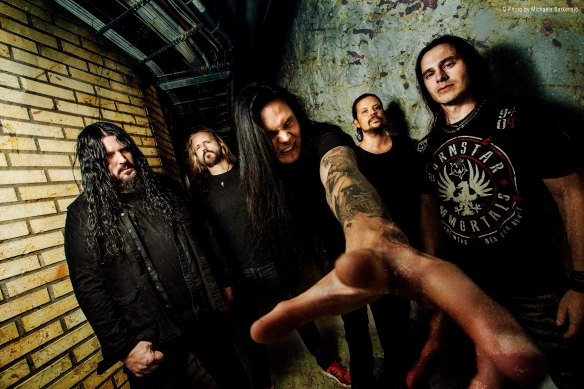 They have the musical skills, the songs, the production and the attitude to make this work properly. The biggest threat to Witchery's continued success is perhaps the fact that many of its members are also busy with other bands and projects. Bassist Sharlee D'Angelo, for example, has a busy career as a current member of Arch Enemy and Spiritual Beggars.
The new album is full of great songs. "In Warm Blood" is terrific and "Gilded Fang" is even better while "Nosferatu" is a fabulous track that packs in so much good stuff into one short song, that it is like a mini concept album. Love it. On "Feed the Gun" we get a splendid guitar solo that makes the track stand out. The album has a great but straightforward production. It has been produced and mixed at Dug Out Studio in Uppsala, Sweden by Daniel Bergstrand (Behemoth, In Flames, Soilwork, Meshuggah, Dimmu Borgir, Dark Funeral).
Witchery's "In His Infernal Majesty's Service" will be released on Century Media Records on 25th November.