Album review: Chuck Norris Experiment "This Will Leave A Mark"
Punky, catchy and filthy Swedish hard rock'n'roll on Chuck Norris Experiment's tenth studio album.
Chuck Norris Experiment hails from Gothenburg, Sweden where the band was formed in 2004. "This Will Leave A Mark" is the band's tenth full-length studio album. Throughout their busy career, they have also been featured on many split releases, tributes and compilations and released plenty of singles, EPs and live albums.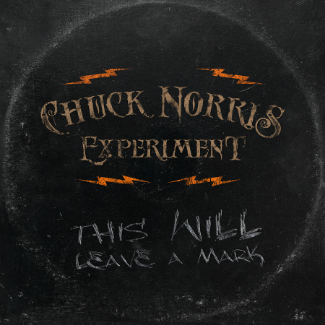 Musically this band lives in the dark back alleys where punk and hard rock meet up for some homebrewed beer, Cheez Doodles and the occasional brawl. Chuck's music reminds me of a cross between two other Swedish bands: the party hard rock of Hardcore Superstar and the dirty rock'n'roll of The Hellacopters. At times, the music also has some resemblance to the cheeky garage rock of another fab Swedish band, The Hives. The resulting rock'n'roll stew is hard, catchy and contagious. I especially like a track like "Kill the Night" which is an anthem-like shout-along rock song bursting with energy. Other immediate favourites are the catchy rockers "Dirt Shot", "In for the Kill" and the punky track "Landslide" which features a guest appearance by Chips Kiesbye of Sator. The album also features two more prominent guests: Hans Gäfvert from Sator and American punk rocker Jeff Dahl. The "This Leave A Mark" album is rounded off by the slow ballad "New Day Rising". It's certainly a decent song but I prefer when this band is unruly and in your face. That's when this band is at its best.
Chuck Norris Experiment's album "This Will Leave A Mark" is out via Transubstans Records and Ghost Highway Recordings.
www.chucknorrisexperiment.com
www.facebook.com/chucknorrisexperiment