Album review: Loudness "Rise To Glory"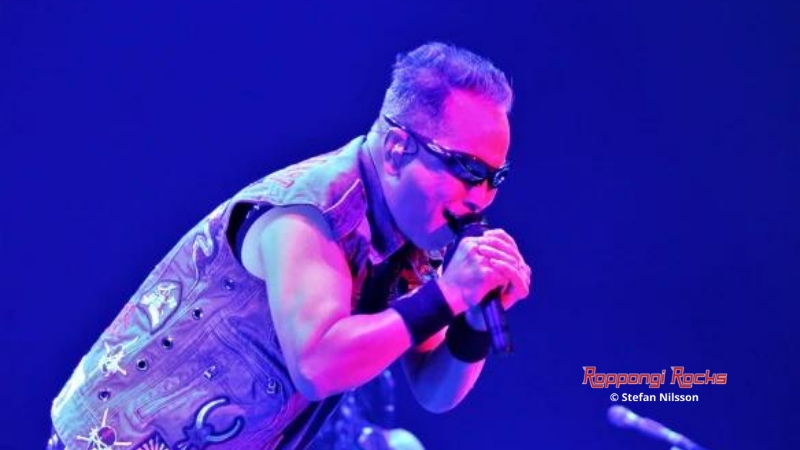 Japanese veterans Loudness are back with a great new album showcasing an evolved and more varied sound.
Loudness has been one of Japan's leading heavy metal bands throughout their long career. In the 80s they also made waves internationally with international record deals and touring with the likes of Saxon and Mötley Crüe. They have remained active with plenty of album releases and touring. In recent years, they have once again been frequently touring in Europe, North America and Asia as well as remaining very popular in their native Japan.
"Rise To Glory" is the band's 27th studio album since they debuted in 1981 with "The Birthday Eve" and the first released by Japanese label Ward Records.
It's a refreshed and vital Loudness we meet on this album. Many of the songs are a bit experimental and progressive, not least noticeable on the instrumental track "Kama Sutra". As much as I love the straightforward heavy metal of much of Loudness' back catalogue, it is great to hear new influences in the new music from this splendid band. It somewhat reminds me of classic Loudness mixed with the more spaced out version of Loudness we heard on some of their records in the 90s, when they had several different short-lived line-ups with guitarist Akira Takasaki the only constant member. There's still plenty of Loudness' trademark heavy metal in the mix, but Loudness now lives in a broader and deeper musical world with all sorts of influences. I love it. There are new details being discovered in the songs every time I listen.
"Rain" is my favourite track on the album. It's a wonderful mix of ballad and Black Sabbath heaviness. Simply splendid. "Go For Broke" is a great rocker of a song and "I'm Still Alive" is a fantastic and energetic heavy metal track. Loudness is indeed still alive.
In 2008, original Loudness drummer Munetaka Higuchi passed away and was replaced by powerhouse Masayuki "Ampan" Suzuki. Apart from that necessary change, today's Loudness is the classic line-up of the band from the 80s with vocalist Minoru Niihara and bassist Masayoshi Yamashita standing next to band leader Takasaki. Takasaki remains one of the best metal guitarists in the world. He's up there with the best of them.
Loudness and its members are as strong as ever and they are still relevant. Buy the album and catch them on their 2018 world tour. This band never disappoints.
Loudness' "Rise To Glory" album will be released by Ward Records in Japan on 26th January. It will be released internationally by earMUSIC.