Single review: Electric Boys "Into the Midnight Sun"
A new single from Swedish groove rockers Electric Boys.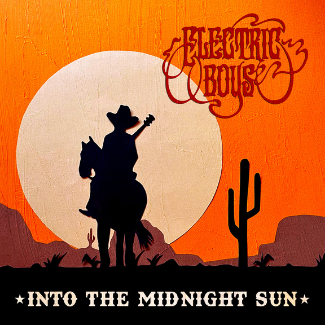 Electric Boys' new single "Into the Midnight Sun" was recorded during the band's sessions for the latest album, "Ups!de Down". "Into the Midnight Sun", with its cool shuffle beat and exquisite guitars, is musically a bit different from what the band has previously created. But at the same time, the catchiness and psychedelic vibes that have brewed in the background throughout the band's entire career since they formed in Stockholm, Sweden in 1987 are still there. We also get the usual terrific guitar work and Conny Bloom's confident voice during the chorus. Interestingly, lead vocals during the verses are handled by Andy Christell and Martin "Slim" Thomander. The band's current line-up consists of Conny Bloom on guitars and vocals, Andy Christell on bass, Martin "Slim" Thomander on guitar and Jolle Atlagic on drums. As many fans know, Conny, Andy and Jolle were part of Hanoi Rocks' final line-up before Electric Boys reunited in 2009. I think they brought some of that Hanoi vibe back with them to Electric Boys. Since the band was reactivated, they have done a fair bit of gigging and also released four studio albums, including the most recent one, 2021's "Ups!de Down".
Electric Boys' single "Into the Midnight Sun" will be released on 15th April via Mighty Music.