Gig review: Jake E Lee's Red Dragon Cartel in Tokyo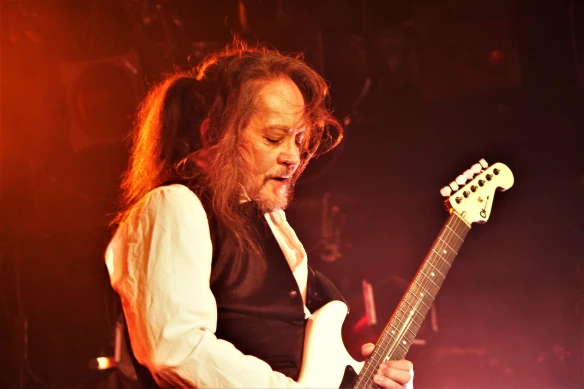 Legendary guitar wizard Jake E Lee makes a triumphant return to Tokyo with a show featuring Red Dragon Cartel, Badlands and Ozzy Osbourne songs.
Jake E Lee's Red Dragon Cartel at Club Quattro, Shibuya, Tokyo on 17th April 2019 
Guitarist Jake E Lee has been loved by Japanese fans since the 1980s when he made a name for himself, first playing with Ozzy Osbourne and then with Badlands. The American guitarist's Japanese ancestry probably explains part of it, but Japan loves mind-blowingly talented guitar heroes playing rock music.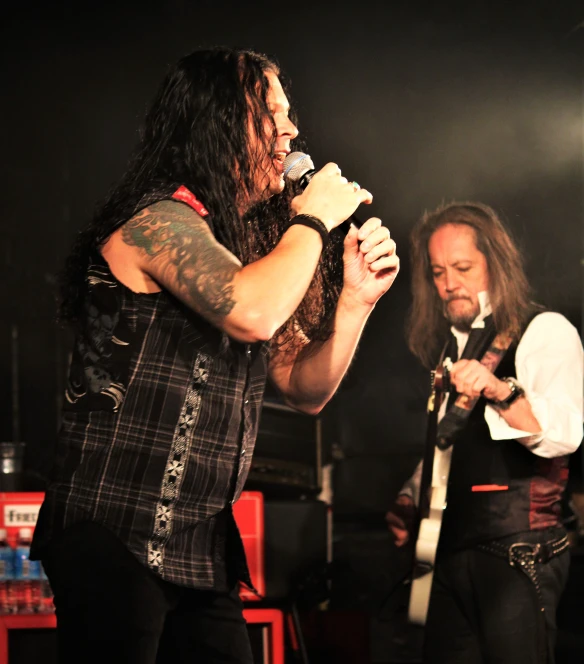 Returning once again to Japan with his current band, Red Dragon Cartel, Lee has the crowd with him as soon as he walks onto the stage. The evening kicks off with "Wasted", a great rocker from Red Dragon Cartel's self-titled debut album from 2014, which is followed by "Havana" and "Punchclown" from the band's second album, 2018's "Patina". The Cartel's music is very much built on Jake E Lee's pedigree of playing great blues-based hard rock. Jake not only shows us that his guitar magic is still there. He also shows us some fine dance moves throughout the show. Jake is, of course, the undisputed star. But he manages to shine without ever overdoing it. He's not overshadowing the songs or his bandmates. The Cartel's line-up consists of bassist Anthony Esposito (Ace Frehley, Lynch Mob), drummer Phil Varone (Saigon Kick, Skid Row, Vince Neil) and vocalist Darren James Smith (Harem Scarem).
The bulk of the set is made up of songs from the "Patina" album, with the song "Ink and Water" being the highlight. The amount of music in the show from the new album reminds us how good this album is. But there are also other goodies from earlier years: for the Badlands fans, the band offers us "3 Day Funk" and "High Wire" and for the Ozzy Osbourne fans there is "Spiders in the Night". The band closes the show with the terrific "Feeder". It is a very fitting end to the show as "Feeder" also has the best guitar solo of the night. It's quite a finale to a great show.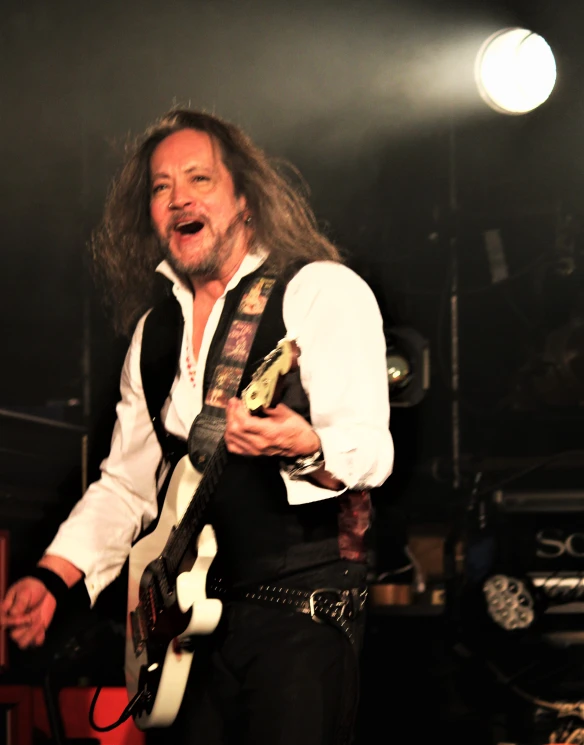 www.facebook.com/reddragoncartel