Album review: Destiny "Climate Change"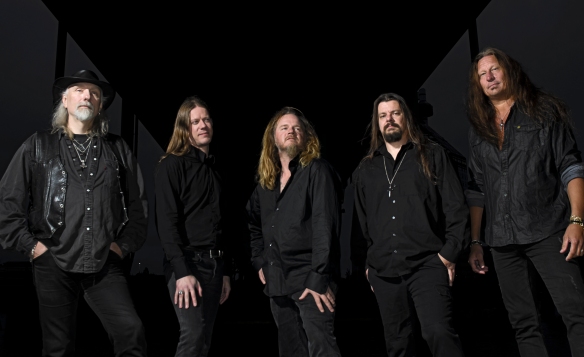 Destiny, the dark metal veterans from Gothenburg, are back with a new full-length studio album, "Climate Change".
Formed in Gothenburg, Sweden in 1982 – long before any local death metal bands or the Gothenburg Sound – Destiny has soldiered on through some great albums and many line-up changes. The past decade has been quiet for the band but now they have a proper band line-up and a brand new full-length studio album. Hopefully we will also see the band do some touring again.
I have followed the band ever since I saw them live in 1988. Only founding member and bassist Stefan Björnshög remains from that era. The other current members are guitarists Michael Åberg (Nostradameus) and Veith Offenbächer (Dawn of Destiny), vocalist Jonas Heidgert (Dragonland) and drummer Kane Svantesson.
Of their previous six studio albums, released between 1985 and 2005, 1988's "Atomic Winter" is probably the best known, not least because of its cover art by Derek Riggs, British the artist behind many of Iron Maiden's album covers.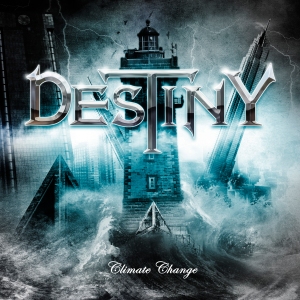 Destiny's take on heavy metal is dark progressive metal. It is a melting pot of different influences, including obvious references to Black Sabbath as well as NWOBHM. There are also some similarities to doom metal and some parts of melodic death metal. For more than three decades they have stayed true to their early 80s roots, but some of the songs on the new album sound quite modern, partly due to the current vocalist Jonas Heidgert. He has a contemporary feel to his powerful vocal style. His "power metal meets King Diamond" kind of vocal style has a big, positive impact on this album.
"Climate Change" is a solid 14-track studio album consisting of re-recordings of old Destiny songs – some of them old favourites and some of them previously unreleased.
The track "Living Dead" was released as a video in 2015 and was originally on the "Atomic Winter" album. Some of the great new versions of old Destiny songs on this album include "Nothing Left to Fear" (a fast and heavy rocker of a song, a very typical Destiny piece of music), "Sheer Death", "Sabotage" and "Devil in the Dark". "Evil Trinity", originally on 1991's "Nothing Left to Fear" album, is perhaps the album's best track, a great version of a great song. This solid Destiny album finishes with "Ruins and Destruction".
I hope this is the start of a more active Destiny. They have the material and the skills to make a very good touring band again.
Destiny's "Climate Change" album is due out on 21st October on GMR Music.
Read Roppongi Rocks' interview with Destiny from 2015 here.