Album review: Grá "Lycaon"
Sweden's Grá unleashes a smashing black metal album.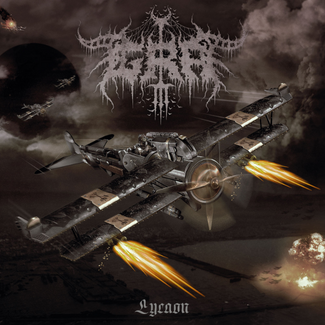 Grá's take on black metal (or should we call it grey metal perhaps?) is a bit different and more varied than some of the major black metal bands' music. As much as I enjoy the standard black metal formula used by the biggies, I absolutely love the variety and experimentation of Grá's music. It somewhat reminds me more of what comes out of Norway than the typical Swedish black metal. Fabulous and sinister-sounding vocalist Heljarmadr many will know from his other band, Dark Funeral. Heljarmadr's former Cursed 13 bandmate, drummer Dimman, co-founded Grá in Stockholm, Sweden in 2010. "Lycaon" is the band's fourth full-length album and it is a pleasant surprise. From Cursed 13, they have also brought in Vediger on bass. The most recent addition to Grá is guitarist Niklas Ekwall (Godhead Machinery) who joined in 2022 (most guitars on the album are played by Heljarmadr). Together these men of darkness have created a beast of an album. There's plenty of aggression, mayhem and heaviness, but it comes in a variety of styles. It is welcome in a subgenre where many bands just sound the same. On "Lycaon" we get variety which keeps the listener focused and engaged because you just don't know which path Grá will take. The title track is the album's best track. The song's Swedish lyrics about a werewolf are as fierce as the music. "Ett Avskedsbrev" is another terrific track sung in Swedish and so is the excellent "Brännmärkt". Actually, all eight tracks are splendid. The blend of lyrics in both Swedish and English works remarkably well. The experimental mix of musical styles is chaotic but it works, it really does. What a terrific album of darkness this band has created.
Grá's new album "Lycaon" will be released on 13th January via Avantgarde Music.