Imperial State Electric and The Datsuns steamrolled Shibuya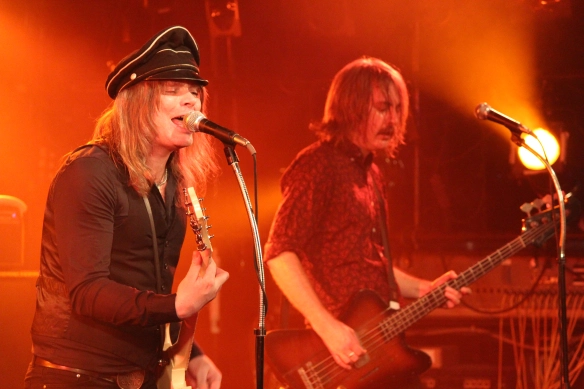 The Datsuns and Imperial State Electric do not exactly sound alike, but the two high-energy rock bands share a lot of fans. Thus the idea of doing a couple of co-headlining shows in Japan made sense. The drawback? For Dolf de Borst, who plays bass and sings in both bands, this double bill also means double duty. On Wednesday 30th March, he had a busy and sweaty night but he delivered. What a showman!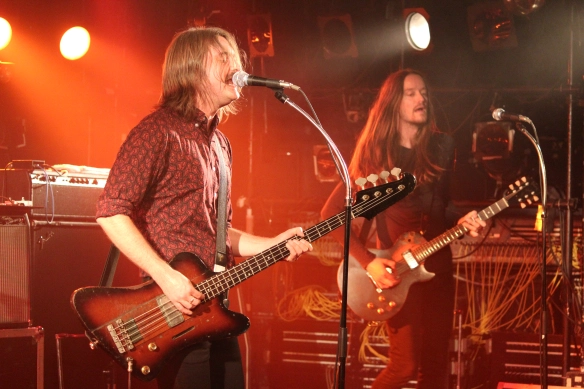 The Datsuns formed in new Zealand in 2000 and were quickly singled out as one of the most promising new rock bands. They got played by John Peel on BBC Radio. They then got to play at Ozzfest and also opened for Metallica. In recent years the hype has died down and the four band members are geographically spread out across New Zealand, London and Stockholm. Thus the band's gigs are now few and far between. The two gigs in Japan were the band's first in over a year. But boy, do they deliver! The band's tight and full of energy. They love it up on stage and they give us a great set over some 70 minutes. They have the talent, energy and the songs to pull this off.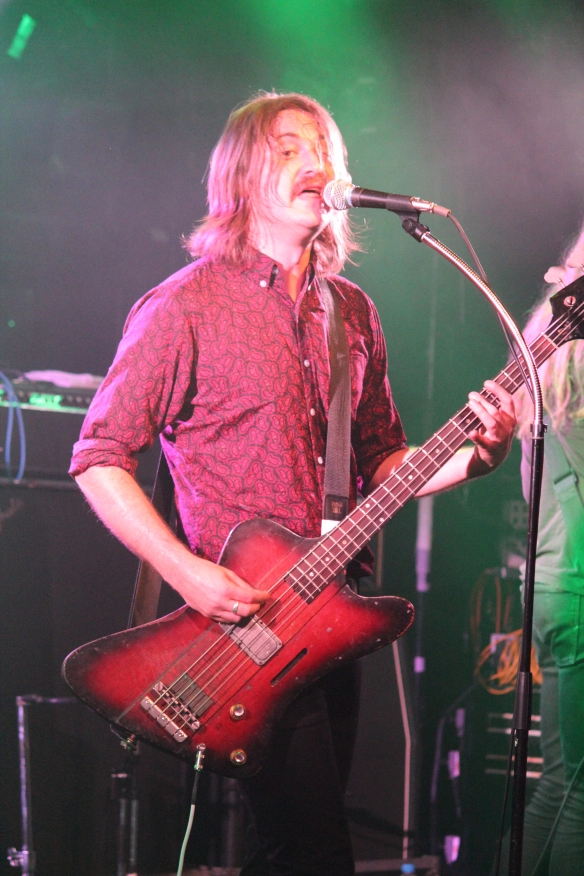 The set at Club Quattro in Shibuya, Tokyo is rock solid without any boring fillers. This is high energy alternative rock. No wonder they became darlings of the British music press in the early days. The best song this evening is, of course, "Motherfucker from Hell". What a great, no nonsense song! It sounds like a Kiwi version of the Ramones (if they had been better musicians). Great stuff.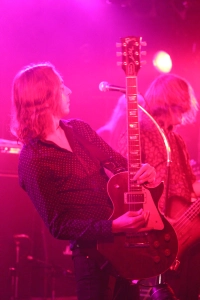 Dolf presides over the gig like a rock'n'roll general while looking like George Harrison did in 1968. In lead guitarist Christian Livingstone the band has, somewhat surprisingly, a guitar hero who both moves and plays like Ace Frehley. It works. Fuck yeah, it works.
After a short break, Dolf returns to stage with the evening's second act, Imperial State Electric from Sweden. Lead vocalist and guitarist Nicke Andersson (best known from the Hellacopters, Entombed and his brief stint in MC5) and his Imperial army continues to deliver where The Datsuns left off. We continue to get The Hives-level of stage show energy. While we don't hear any direct traces of Entombed's death metal in Imperial State Electric's music, we do find big doses of the Hellacopters and MC5 in the mix of influences that make up this great band's music. It has the same energy and guitar duels as the Hellacopters but it's a tad more melodic rock. Some 70s KISS riffs mixed with some American 60s rock but somehow delivered in a format that feels modern.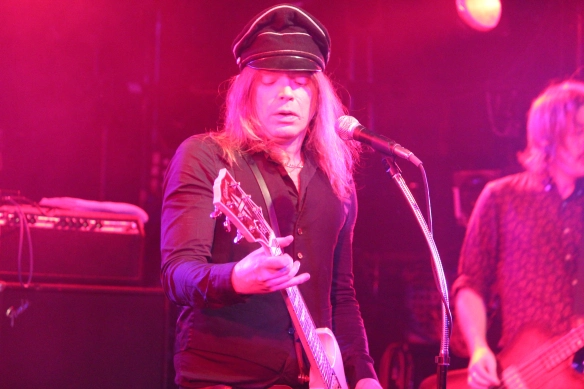 They kick it off with some in-your-face fast rock'n'roll songs and they set never slows down. We get the very best of Imperial. They're in great shape and deliver a great show for their Japanese fans. Imperial State Electric's well-crafted, guitar-happy sweaty rock works as well in the studio as it does live.
Some highlights among a very even and great set include the latest single "Anywhere Loud" (that song still makes me wanna dance) and "Reptile Brain" with Dolf on vocals performing like someone who has just escaped from a local psychiatric clinic. The combination of a great bunch of musicians who are having fun playing great rock tunes (and not minding some sweating while they're at it) works a treat.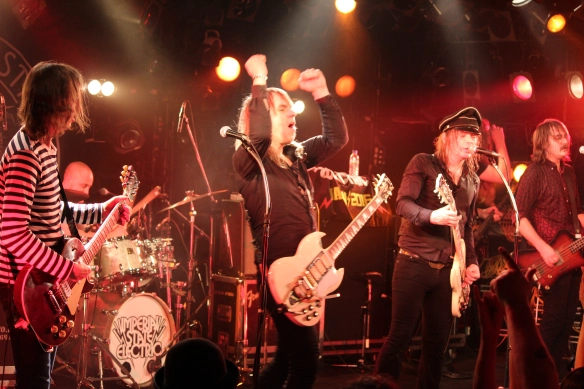 At the end of the evening's encore we get both bands together on stage – four guitarists! – and they give us the Steppenwolf classic "Born To Be Wild" as the final song of a great evening in the name of quality rock'n'roll.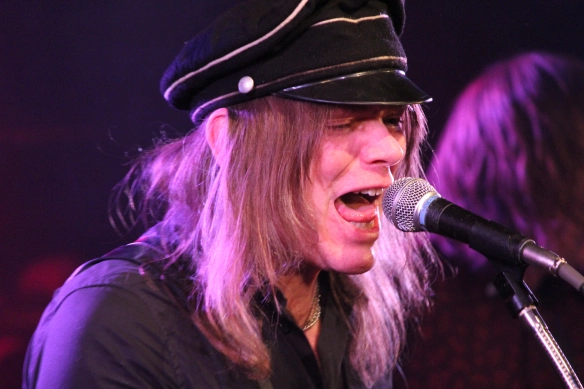 www.thedatsuns.com / www.facebook.com/thedatsuns
www.imperialstateelectric.se / www.facebook.com/imperialstateelectric