King Diamond touring "Abigail" with Exodus as support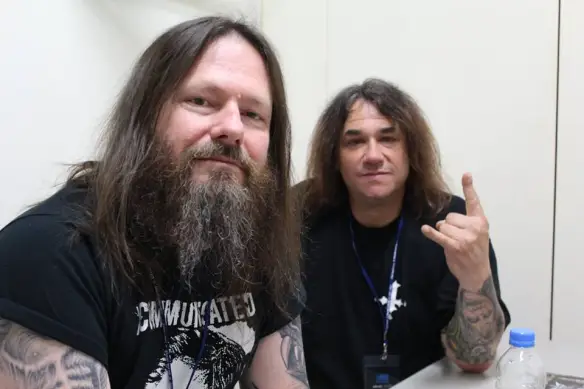 King Diamond's "Abigail" from 1987 is undoubtedly one of my favourite metal albums of the 1980s. It's classic stuff and still King's best album. What could be better than sitting at home listening to an original vinyl copy of "Abigail"? Well, how about listening to King Diamond performing the whole album live? That is about to happen at least for King's fans in the US.
King Diamond has just announced a new US tour during which he will perform the "Abigail" album in its entirety. The tour kicks off in Denver on 29th October and ends in Dallas on 5th December. Support on the tour will be provided by thrash metal legends Exodus. With the King Diamond/Exodus tour overlapping with Slayer's European tour, we can probably assume that Gary Holt (who plays in both Slayer and Exodus) will once again be replaced in Exodus by Kragen Lum from Heathen.
When I interviewed Gary Holt here in Japan in March (when Exodus played the Thrash Domination festival in Kawasaki) he spoke of the difficulties of playing in two hardworking bands at the same time: "It's hard and most of it has been these guys dealing with my other schedule which takes up a great deal of my time. But they've been super supportive and patient with me. There are worse problems I could have. I'm not digging ditches, I'm playing in two legendary thrash bands! The hard part for me is balancing all that with family and my kids and my wife. It's a juggling act, trying to make sure somehow I leave some time at home for my own sanity."
Before the Exodus and Slayer tours kick off, both bands will take part in the Motörboat Cruise, departing from Miami on 28th September. "I'm playing four times on that boat. I don't know what I am doing myself" said Gary Holt during my interview with him. In addition to Slayer and Exodus, the Motörboat Cruise line-up includes Motörhead, Suicidal Tendencies, Anthrax and many more bands.
King Diamond just finished the Mayhem festival tour in the US and Canada with Slayer while Exodus has been touring pretty much non-stop since the release of its latest album "Blood In Blood Out" in 2014. Two great metal bands and live acts on the same bill. Go and see it of you can. It'll be worth it.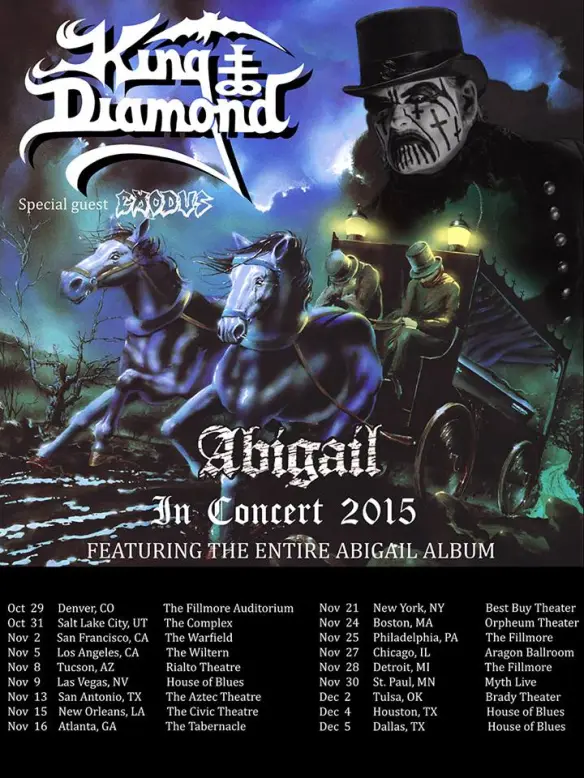 www.kingdiamondcoven.com / www.facebook.com/kingdiamondofficial