Album review: Enthean "Priests of Annihilation"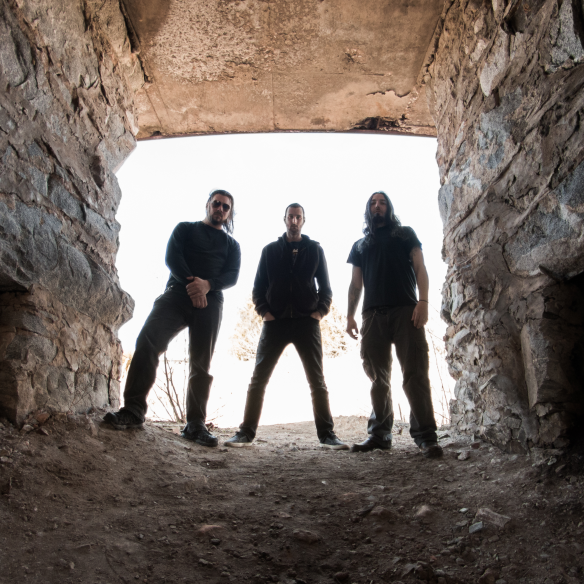 Progressive black metal band Enthean from South Carolina in the US will release their debut album "Priests of Annihilation" on 20th May.
The eight tracks on Enthean's debut album sound great for lovers of modern extreme metal. This is good stuff: ear candy of the technically brutal yet melodic kind. Crossbreed a little bit of Dream Theater with a lot of Belphegor and you get an idea of what Enthean sounds like.
"Tones of Desecration" is a great track. "Behold the Primordial" and "Bring Forth the Raven" are other favourites, but all eight tracks on this album are of high quality. The band was only formed in 2012 but already sounds like a tight unit of talented musicians. This is how it is done. I love it when a new band turns up and drops a debut album that sounds like they're industry veterans.
I really like this fierce stuff – the combination of progressive metal with black metal creates a very busy, complex and quite fantastic wall of sound. We will keep playing this album here at Roppongi Rocks headquarters for a long time. Enthean deserves your attention. They are ready for bigger things. Buy the album. Get the t-shirt.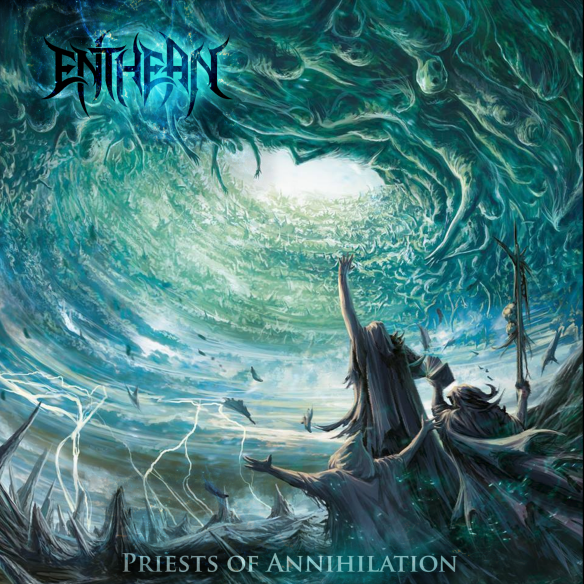 Enthean – band members
Brian Kingsland – guitar and vocals
Adam Broome – guitar and vocals
Mitch Moore – drums