The Roppongi Rocks Music Awards – What rocked our world in 2021
Ladies and gentlemen, boys and girls. 2021 has come to an end and it is time for Roppongi Rocks to sum up the best from the world of rock music of the past year with The Roppongi Rocks Music Awards. If you have a poor taste in music, there's no need to worry. Roppongi Rocks is here to educate you.
Song of the Year: Seven Spires "Gods of Debauchery"
American vocalist Adrienne Cowan is such a gem. Like many others, we discovered her when she toured with Avantasia. In Avantasia she was the least-known singer in a line-up of big-name rock stars. But she was the best. In Boston-based metal band Seven Spires she doesn't have to perform in the shadows. The song "Gods of Debauchery" has it all. It's dramatic, powerful and bloody great. The combination of excellent music and Adrienne's awesome vocal skills creates sheer excellence.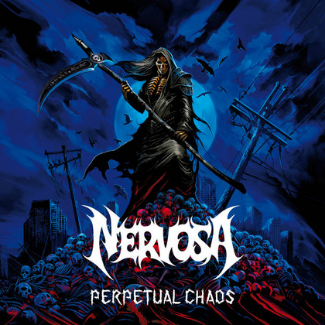 Albums of the Year: Nervosa "Perpetual Chaos" and Crypta "Echoes of the Soul"
In 2020, the Brazilian thrash metal trio Nervosa split in two – guitarist Prika Amaral continued with a new line-up of the band while bassist/vocalist Fernanda Lira and drummer Luana Dametto left to fully focus on their new death metal band Crypta. In 2021, both bands released terrific new albums and, yes, they are joint winners of the Roppongi Rocks Album of the Year title. Instead of one fab band, we now have two fab bands! Yay!
Honourable mentions: Unleashed "No Sign of Life", The Crown "Royal Destroyer", Epica "Omega", Tribulation "Where the Gloom Becomes Sound", Aborted "ManiaCult", Sabbatonero "L'Uomo Di Ferro", Electric Boys "Ups!de Down", At The Gates "The Nightmare of Being", The Lurking Fear "Death, Madness, Horror, Decay", Lucifer "Lucifer IV", Flotsam and Jetsam "Blood in the Water".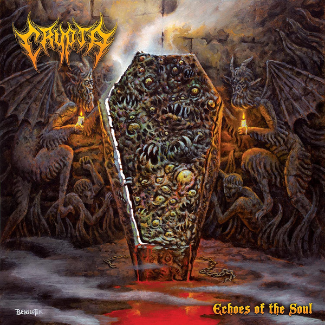 Live Album of the Year: Motörhead "No Sleep 'til Hammersmith" deluxe box set
The best-ever live album gets released in an expanded 71-song deluxe box set format! It doesn't get any better than this! This is gold for both casual Motörhead fans and devoted Motörhead archaeologists. Honourable mentions: KISS "Off the Soundboard: Tokyo 2001", Sterbhaus "Necrostabbing at Göta Källare – Live in Stockholm" and Enforcer "Live by Fire II".
Live Performer of the Year: Marty Friedman
Admittedly, the corona shit sandwich has meant there hasn't been that many gigs happening. But, my oh my, Marty Friedman has been able to put on a few shows here in Tokyo and he has delivered like it's nobody's business. Every gig is different when it comes to this genre-bending guitarist. Marty never stands still. He keeps moving forward and evolving as an artist. And he always delivers!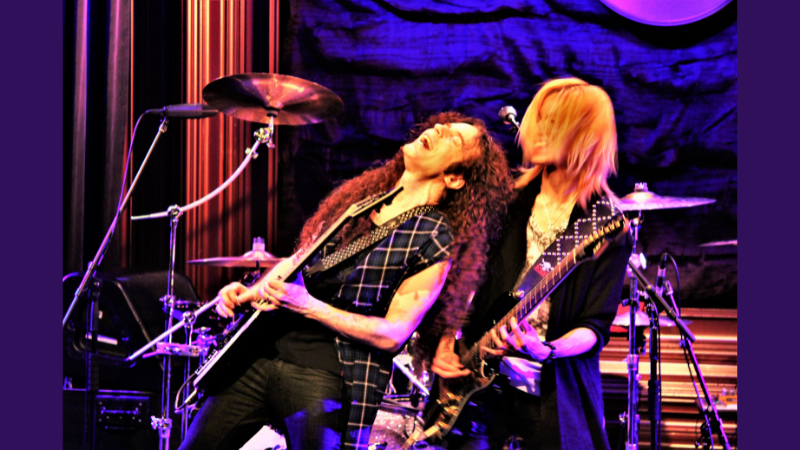 Music Video of the Year: Iron Maiden "Stratego"
While Iron Maiden's latest album "Senjutsu" fell somewhat short of our high expectations, the fantasy samurai-inspired animated music video for the track "Stratego" is excellent. Maiden lead singer Bruce Dickinson produced the video with Swedish artist Gustaf Holtenäs as its director and animation by the London studio Blinkink.
Album Cover Art of the Year: Aborted "ManiaCult"
Another visual masterpiece by Swedish artist Pär Olofsson. The album cover art not only matches Aborted's musical style, both the art and the music are world class!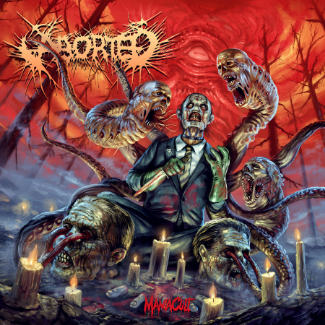 New Discoveries of the Year: Knights of the Realm "Knights of the Realm" (Tiamat and Eclipse members unite in a new band overflowing with excellent 1980s heavy metal), Häxkapell "Eldhymner" (excellent Swedish black metal), Vaciø "Et Destituta Mortis" (impressive debut EP from Spanish black metal band), Bottenhavet "Ett hav av tårar" (hard rock sung in Swedish).
Comeback of the Year: Alcatrazz
Following a split with the band's original vocalist, Alcatrazz quickly bounced back with the fab new album "V" with Doogie White (ex-Ritchie Blackmore's Rainbow, Yngwie Malmsteen's Rising Force, Michael Schenker, Praying Mantis, Tank) as its new frontman.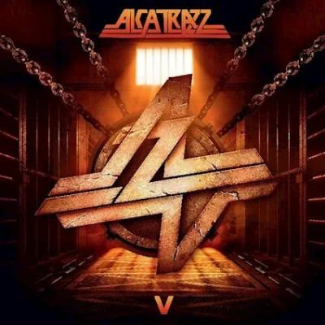 Congrats to the winners and apologies for all the great music from 2021 that we've forgotten to mention here. Now on to 2022! Cheers!