Gig review: Loudness finishes off a great year with a knockout performance in Roppongi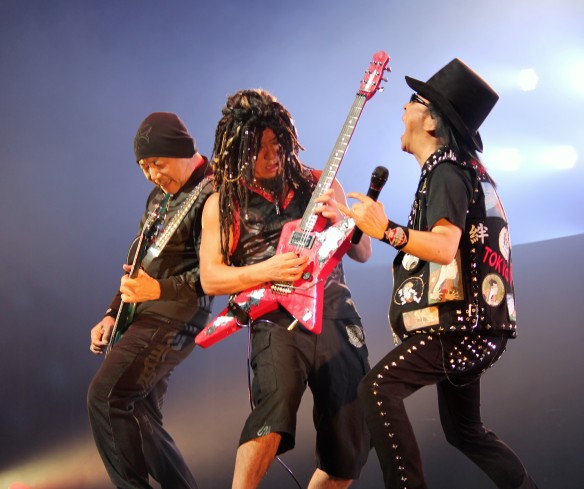 Loudness finishes off a great year with a sold-out performance in Roppongi and a knockout set-list decided by the fans.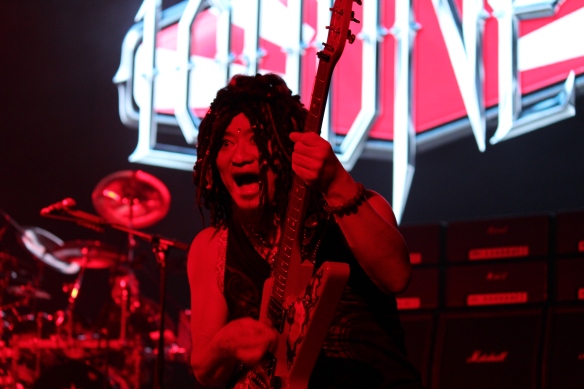 Loudness has been creating and performing great music since 1981. First they made a name for themselves in Japan in the early 80s and followed that with some success in Europe and North America in the mid-80s. Three decades later, the veteran Japanese metal band is better than ever. They are a hardworking band but they are also a band that works smart. They still sell tickets to their shows, most of which are quickly sold out. They continuously offer their loyal fans something new or different to spend their money on, both live experiences and constant releases of different albums and DVDs (most recently the Loud Out Fest live DVD). They also have an impressively extensive and constantly changing range of Loudness merchandise.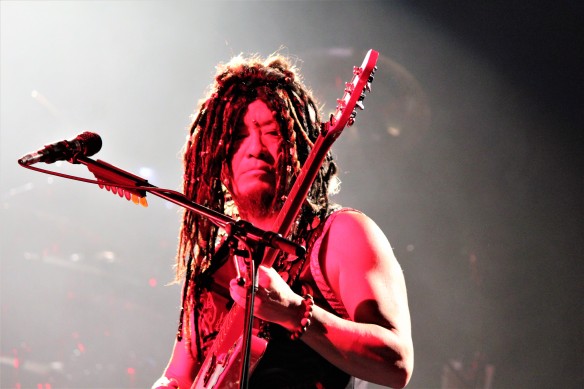 Over the past couple of years, Loudness has played a number different of special anniversary shows, celebrating various anniversaries for the band and its classic albums from the 80s. This evening they offer us yet another special show: this time it is a full set which has been decided by fans voting on their favourite songs. The concept works very well. The set list is fantastic and the band is in a good mood and on form. We obviously get some of the usual favourites, such as "S.D.I.'", "The Sun Will Rise Again" and "Crazy Nights". But we also get some songs that are not played live that often, such as "Ghetto Machine", "Metal Mad", "Slaughter House" and "Soldier of Fortune". For those of us who have seen Loudness live often, it is great to see a somewhat different set list from the usual one.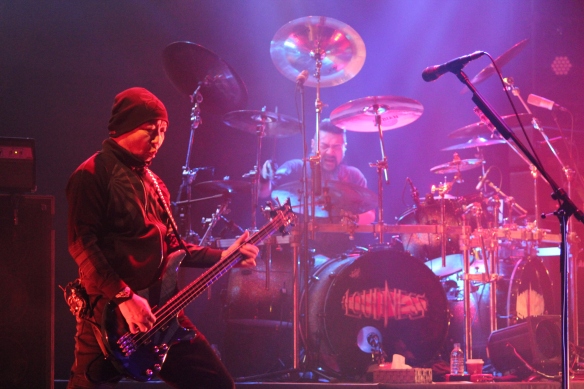 2017 is set to be busy for Loudness with more anniversary shows, festival gigs and work on a new studio album which is expected to be released next winter. They will tour both in Japan and internationally and in May they will once again host their own festival, Loud Out Fest in Tokyo. The sun will indeed rise again for this band and their loyal fans.
Loudness – EX Theater Roppongi, Tokyo, Japan, 30th December 2016, set list
Ghetto Machine
Milky Way
Metal Mad
The Sun Will Rise Again
Let It Go
Speed
Slaughter House
Ares' Lament
Like Hell
Gotta Fight
Loudness
Soldier of Fortune
Dream Fantasy
S.D.I.
In the Mirror
Crazy Nights
Crazy Doctor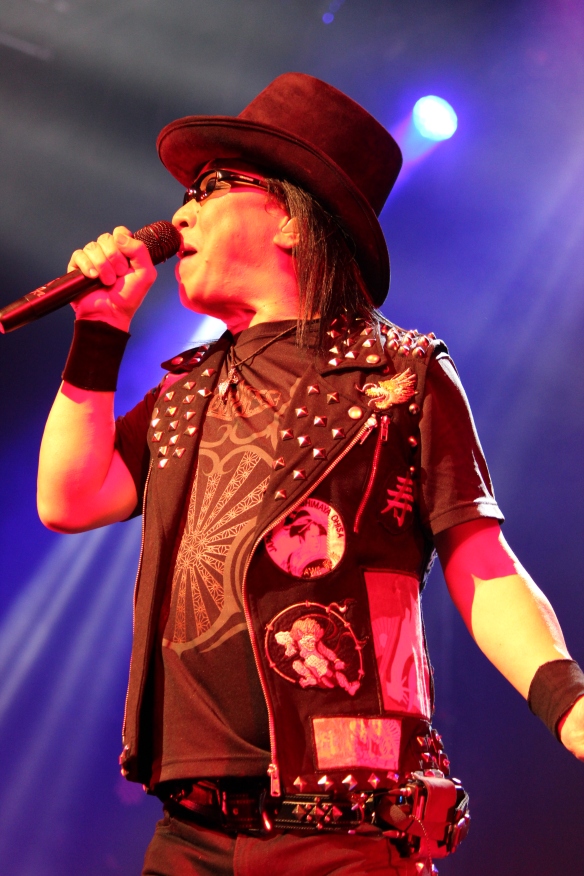 Loudness – band members
Akira Takasaki – guitar
Minoru Niihara – vocals
Masayoshi Yamashita – bass
Masayuki Suzuki – drums
www.loudnessjp.com / Loudness on Facebook