Gig review: Thunder marks 30th anniversary by showing Japan how British rock is done properly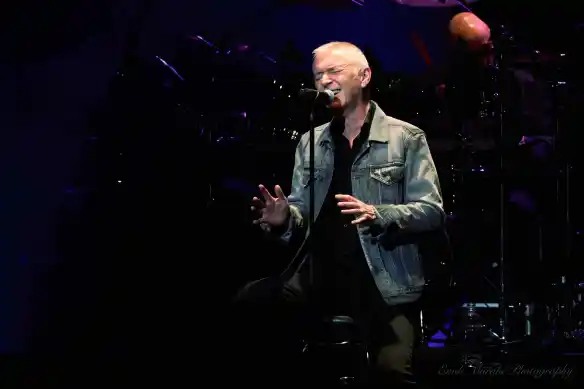 British rockers Thunder celebrate three decades of rock with special Sit Down/Stand Up shows in Japan showcasing great songs, a great band and the exquisite voice of Danny Bowes.
Thunder at Club Citta, Kawasaki on 9th June 2019
Thunder has over the past three decades matured into one of the best-ever classic rock bands from England. I have seen them live numerous times, first in England 22 years ago and then multiple times here in Japan. This band always delivers. They seem incapable of having an off night. This Sunday evening in Kawasaki the band is as solid as ever with a rhythm section consisting of Harry James on drums and Chris Childs on bass, guitarists Luke Morley and Ben Matthews and vocalist Danny Bowes. On this Japan visit, they have brought along keyboardist Sam Tanner who adds some flair with a great overlay of keyboard wizardry. The Japan shows are divided into two sets – first, a sit down semi-acoustic set which, after a brief interval, is followed by a full-on rock set. Thunder excels at both. 
During the Sit Down set we get treated to "Serpentine", "River of Pain", "Bigger Than Both of Us", "Future Train", "Blown Away", "Girl's Going Out of Her Head", "A Better Man", "Empty City" and "Stand Up". It's a great collection of bluesy, grown-up songs. It's a nice and efficient way of getting this evening off to a lovely start. The scaled-back versions of the songs really show us how good the songs are and how good the band is.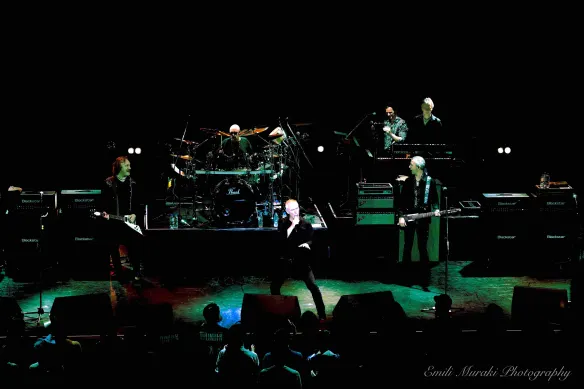 When the band returns to stage for the Stand Up set, they are ready to rock. Luke Morley is sporting a Flying V-style guitar to show us that now it is indeed time to stand up. They kick off the second half with "Loser" and follow it with "Higher Ground". This is how proper British rock is done. Danny Bowes is one of the absolute best British voices of rock. Every time he starts singing, I am in awe. That voice, that feeling he has in his voice, is a very rare talent. During a fantastic evening of Thunder music, the absolute highlight for me is "Love Walked In". But there are many more great moments this evening, including "River of Pain", "Resurrection Day", "Black Water" and "Backstreet Symphony". Basically, there are no dips in this terrific 22-song show. We get some rarely performed songs such as "Once in a Lifetime" and "On the Radio". They finish a fab evening with an encore consisting of a playful version of Wild Cherry's classic "Play That Funky Music" and, of course, "Dirty Love". They may have been around for 30 years, but I hope this band will be with us for many years to come.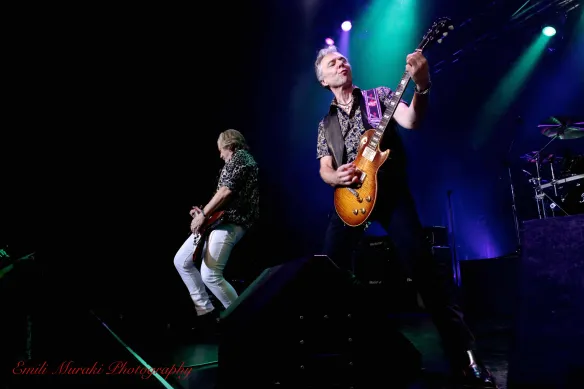 www.facebook.com/thunderonline