Album review: Stagman – Zinny Zan is back with a solo album with a difference


Glam metal veteran Zinny Zan returns with a singer-songwriter solo album.
Zinny Zan, born Bo Stagman, is back in action in his native Sweden with a new solo album. In the early 80s, Zinny Zan fronted Swedish glam metal band Easy Action together with future Europe guitarist Kee Marcello. Then he fronted Shotgun Messiah, alongside Tim Skold who would later join Marilyn Manson. He also had some success with his own band Zan Clan, which featured Chris Laney (Randy Piper's Animal), who released the greatly named album "We Are Zan Clan, Who the Fuck Are You?"
Now Zinny Zan is back with a solo album under his real name, Stagman. He has left glam metal behind him and wandered into a for him new musical landscape. For the most part, this singer-songwriter style solo album is a major departure from the glam lands of New York Dolls and Guns N' Roses. All the songs on the album are sung in Swedish and while the styles vary between the different songs, most of this is scaled-back music based around Stagman's voice and simple guitars. It's not revolutionary, it's not something new. But most of this is good, I like it. It's great hearing an old favourite musician doing something completely different. Stagman has grown up, but he can still create good music. On the album he is guested by musicians from Treat, Skintrade and Crashdiet.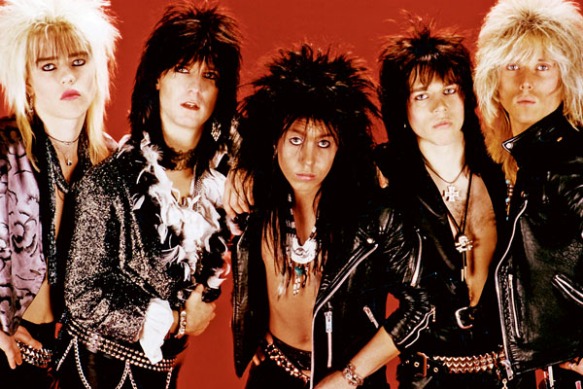 "Vykort från Hollywood" is a good-fun look at Stagman's past experiences in Hollywood in his glam metal days. "Kärlekens triumf" is one of the album's best songs. "Kommer jag till himlen" is great, sort of a scaled down version of a Eurythmics song with some metal guitars thrown into the mix. Weird and wonderful. "Förlorarnas parad" is a good party song that will no doubt become a live favourite.
Stagman's "Är ni kvar där ute?" will be released by GMR Music Group on 27th January. Two days before the official release, Stagman will perform a few songs from the album live at a release party ar RoQ in Stockholm.