EP review: Pallass "Devotion of Souls" – metallic hardcore from France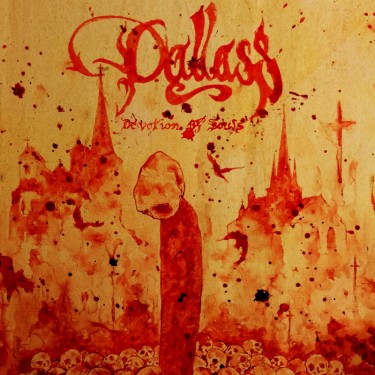 French hardcore outfit Pallass hits the world in the face with a metal-flavoured EP.
The "Devotion of Souls" EP is a collection of hard-hitting tracks. It has a distinct contemporary feel to it. It is heavy yet fresh. There is no old rotten stench here. Just freshness from a bunch of French rude boys with attitude.
Pallass is a metal-influenced heavy hardcore band formed in Bordeaux, France in 2011. They released their debut album, "Erase Your Misery" in 2012. With a new vocalist they are now back with an EP.
The band's "Devotion of Souls" EP has that typical hardcore drive, energy and hard-hitting punch while also including some clear influences from the extreme heavy metal world. It is obvious that this is music made by people who dig heavy music and want to deliver that heaviness to its listeners in the form of a musical punch in the face.
"Regret" is the EP's standout track. A terrific piece of heavy music with constantly changing styles and tempo. The music on this EP is great stuff and, no doubt, these songs will be even better in a live setting with a fired up audience.
Pallass' "Devotion of Souls" will be released on 7th October by BDHW Records.
www.facebook.com/beatdownhardwear