Album review: Tad Morose "Chapter X"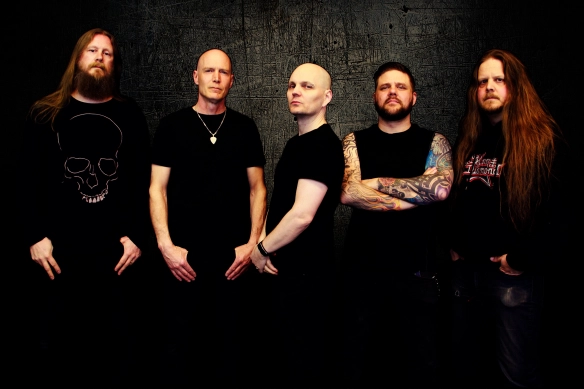 Swedish heavy metal band Tad Morose is back with its splendid tenth studio album, "Chapter X".
Tad Morose has a sound which is based on what I would call proper heavy metal. There are hints of bands such as Judas Priest, Helloween and Primal Fear. There are progressive influences and there are melodic power metal parts and some symphonic touches as well as great guitar wankery. Most of all, this is great metal music. I love it. It's a solid album from a seasoned metal band.
The band formed in Bollnäs, Sweden in 1991 and has seen many members come and go over the years. Best known among its former members are perhaps vocalists Urban Breed (Bloodbound, Serious Black) and Joe Comeau (Annihilator, Overkill). The current line-up is led by founding member Christer "Krunt" Andersson on guitar and keyboards and long-time drummer Peter Morén. The line-up is completed by Ronny Hemlin on vocals, Kenneth Jonsson on guitar and Johan Löfgren on bass.
The album opens with "Apocalypse", a major piece of work with all sorts of influences. It's like a mini rock opera or concept album distilled down to one song. "Chapter X" is full of rock-solid metal tracks such as "Nemesis", one of my favourite tracks on the album. "Come Morpheus" is another powerful and gloomy metal song which immediately becomes a favourite. "Masquerader", "Deprived of Light", "I am Night", "Vaunt the Cynical" and many more songs are great. There are no weak points on this album. "…Yet Still You Preach" is close to being a power ballad, but still metal enough. This is Tad Morose after all.
Tad Morose's album "Chapter X" will be released on 15th June via GMR Music.